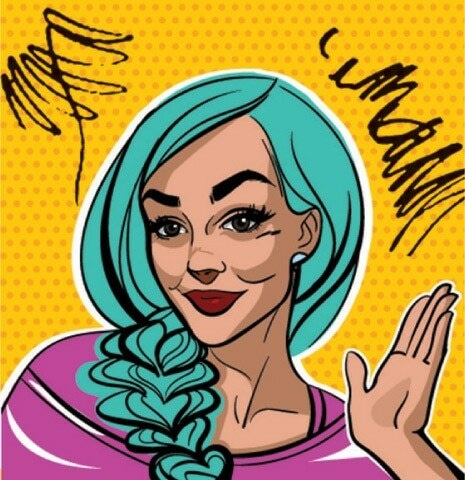 Dear Auntie,
I am a 21-year-old boy and live and study in Larkana. l want to continue my studies. But my mother wants me to get married as soon as possible. She believes early marriage prevents young people from committing sins.
I am stuck between the devil and the deep blue sea. I am afraid that marrying before the appropriate time will hinder me from pursuing higher education. As it is true that marriage binds you to perform certain chores. I am unable to convince my mother. What shall I do?
Disturbed Son
Dear Disturbed Son,
Marriage requires time and commitment, especially in the beginning. Since you are a 21-year-old student, I would not advise that you distract yourself from your education and get married.
'I want to study and don't want to get married'
Marriage is a lifetime decision. You can be of legal age to marry, yet you can feel that you are too young for such a big commitment. This should tell you that you are not ready to tie the knot. Also, for many people, the beginning years of marriage can feel like a roller coaster ride. There can be a lot of ups and downs, which are part and parcel of settling into a new relationship and taking on adult responsibilities. Do you think you will be able to deal with all of that and also focus on your education?
It is always a good idea to finish your education, find a job and be independent before choosing to settle down. Most people do better in education when they are not distracted.
As for your mother, she can only nag you to get married. She cannot force you to actually do it. Yes, she might put a lot of pressure on you and emotionally blackmail you by saying things like 'marriage will stop you from committing sins' etc., but she cannot actually force you to sign on a nikahnama. As for committing sins (which basically means having sex outside of marriage), I don't believe this is true. Being single does not mean you are promiscuous. That is just an extreme assumption.
Parents in our culture try tactics like stopping speaking to their children and try to force them through emotional blackmail. It is unfortunate and the point is that, at some level, it shows that they don't really care about how you are feeling. If this happens to you, I would advise you to think of it as the price you will pay for planning your future the way you want to and continuing your education and taking rational decisions regarding your career and your future.
I do want to add that parents have more experience in life and many times they can foresee things that you may not be able to see. However, it is also true that, if your parents haven't had the same kind of education, exposure and opportunities as their children, they may not understand the implications of certain decisions.
Sit your mother down and tell her that you need to focus on your education and cannot afford to be distracted by marriage. Do not beg or plead, because that will make you look weak and unsure about your decision. Your mother should know that you are serious about this and that you mean what you say. Then proceed to focus on your education and career.
Once you start earning, you will be on your way to achieving economic independence from your parents. This will also reduce the power they have over you.
The bottom line is that you need to start behaving like an adult (because you are one) and taking responsibility for your life.
Disclaimer: If you or someone you know is in crisis and/or feeling suicidal, please go to your nearest emergency room and seek medical help immediately.
Auntie will not reply privately to any query.
Please send concise queries to: auntieagni@gmail.com
Published in Dawn, EOS, September 25th, 2022