FPCL is a forward-looking organisation with a management whose vision is to automate, integrate & optimise to achieve efficiency.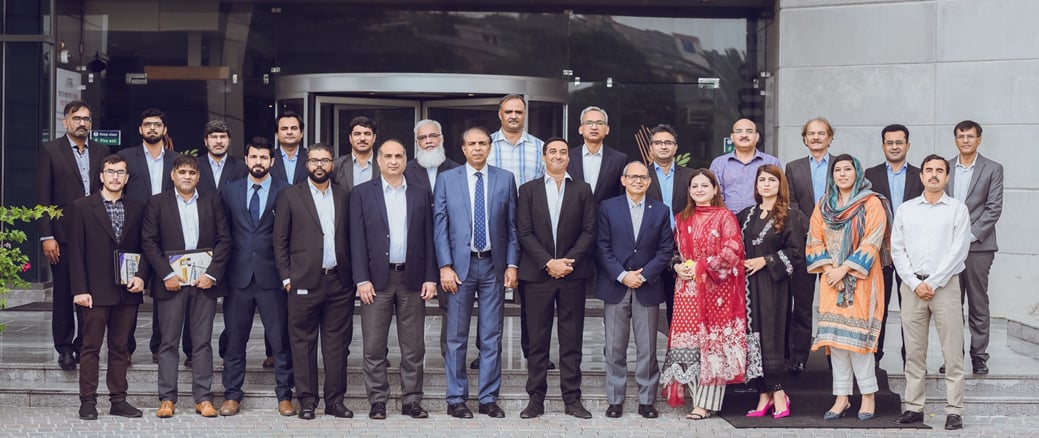 FFBL Power Company Limited (FPCL) has a unique standing in the power industry of Pakistan, where complete project management, execution and successful completion of the project was done entirely by its own team of engineers and professionals, and not through an Engineering, Procurement and Construction (EPC) company.
FPCL is a forward-looking organisation with a management whose vision is to automate, integrate & optimise to achieve efficiency, cost reduction and importantly transparency in all its processes.
Implementation of electronic procurement system (e-procurement) is part of this vision. Accordingly, FPCL team along with PointeOne (implementing partner) has developed a highly customised e-procurement solution based on an open source platform. Salient features of the e-procurement system are as follows:
Online registration of suppliers along with their performance evaluation
Complete and seamless integration with existing platforms online bid submission by suppliers online
Invoicing by suppliers complete access of the e-procurement platform from smart phones
Management visibility and better decision-making thru availability of analytical reports in real time
The e-procurement system has been successfully deployed.
The launch was announced in a special ceremony held at the FPCL head office on July 28, 2022, where Mr. Arif Ur Rehman, CEO & MD FFBL & FPCL, was the honorable chief guest. The celebration was attended by the company's chief operating officer and the top management as well as by Mr. Tehami Latif, Managing Director PointOne and other team members.
Both FPCL & PointeOne have a strong belief that the developed e-procurement system is highly effective and user-friendly system with flexibility of further customisation for meeting individual requirements of organisations.
Accordingly, there is a great potential for sale of the developed system in the local market. In this regard on the occasion, FPCL and PointeOne also signed an MoU for joint marketing of the e-procurement system.
Speaking on the occasion of Mr. Tehami Latif, Managing Director PointeOne Consulting, appreciated the innovative approach adopted by FPCL Team in implementing the solution. This approach was built upon leveraging the supply chain skills of FPCL team and the experience of PointeOne Consulting in aligning technology with business needs.
The result of this collaboration is a platform which will enhance FPCL's supply chain tremendously as well as enable FPCL's suppliers to readily access information via online portal for fast fulfilment. In the end, he thanked and appreciated both teams for their efforts in making this vision a reality.
Sharing his views, Mr. Arif Ur Rehman CEO & MD FFBL & FPCL highlighted the importance of digitalisation and automation in the current era. He added that by implementing e-procurement system, FPCL will have more efficient, integrated process and great potential also exists for implementation of the system in the Fauji Group Companies and in the local market as well. He congratulated both teams on achieving the milestone.
---
This content is a paid advertisement by PointeOne and is not associated with or necessarily reflective of the views of Dawn.com or its editorial staff.