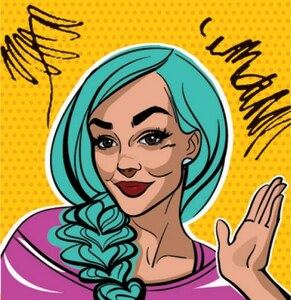 Dear Auntie,
I got married nearly a year ago. I am really worried, as my husband doesn't do any work. He says his work has been badly affected after Covid-19 but I don't see him making efforts to earn anything. I work part time and have no plans of working full time.
He doesn't realise that it is his responsibility to earn and support our household. His aunts bear the household and groceries expenses while I pay for mine. He carefully eyes what I buy for myself and for how much. On and off he asks me for money which I seldom give.
Sometimes I contribute to groceries, but my mother-in-law and husband expect more. Nearly all of his clothing, shoes, etc, are gifted to him by his nephews and friends. He really has the skill to make people part with their money.
I can't understand for how long my marriage can work like this or for how long his aunts will support him financially. I wonder if Covid-19 is just an excuse.
'I feel my husband is using the pandemic as an excuse to not work'
Sometimes I think I should help him financially, but I should be saving for myself. He is not willing to work and says he wants to set up his own business. Then he says he needs capital. I think his eyes are on some money that I have inherited recently after my father's death.
Panicked Wife
Dear Panicked Wife,
Welcome to that imperfect institution called marriage. Marriage is never without problems, but both partners should make the effort to ensure that it is fair. Also, both partners should provide support and stability to the other, when he or she is undergoing a challenge. That is the whole point of being married.
Everyone has a different threshold of what they can tolerate in their marriage, so there is no template on how marriage 'should be'. There are women who have worked all their lives to support their families while their husbands did nothing. There are women who share their money with their husbands too. I am not advocating this. Just letting you know that it happens. People work out their own ways of being married and what people will tolerate differs vastly. At the same time, if you don't want to give money to your husband, you are well within your rights to do that.
Since your situation is bothering you, you need to communicate clearly with your husband and lay out your expectations. Tell him that his not working is beginning to affect your relationship. Please be empathetic. Covid-19 was no joke. People have lost jobs and businesses have failed because of the pandemic and Pakistan and the global economy is in dire straits.
Speak to your husband with empathy. Go in with the mindset that the two of you have to make this work. Let him know that you will support him in his job search. Make it clear that you expect him to find a job till the time he is able to raise capital for his business.
You have been married for only a year, so your husband may still not understand the kind of responsibilities a long-term partnership entails. Some people take time to understand 'adulting', especially if they have been cocooned by family. Knowing this about your husband will go a long way in helping you understand where he is coming from. Be gentle but firm when you talk to him. Make all efforts to support him in his job search. Search online for jobs and activate your network. Both of you should spread the word that your husband is looking for work.
If you keep reminding yourself that the two of you are a team that is facing a challenge, it might put you in the right mindset about dealing with this.
Disclaimer: If you or someone you know is in crisis and/or feeling suicidal, please go to your nearest emergency room and seek medical help immediately.
Auntie will not reply privately to any query.
Please send concise queries to: auntieagni@gmail.com
Published in Dawn, EOS, July 31st, 2022