Thorri Setting Thorra Pyaar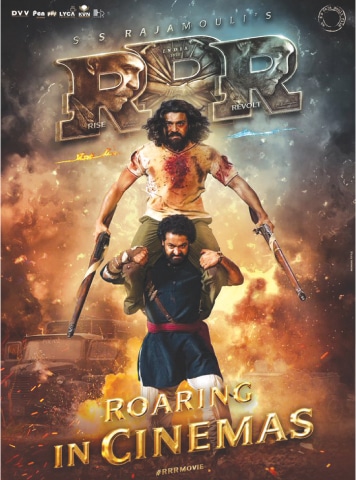 When the title, Thorri Setting, Thorra Pyaar, and then the trailer wants to tell you to accept 'setting' — that is, non-serious philandering — as a replacement for 'pyaar'(love), what can you expect from the film?
For the first five or so minutes of this excruciatingly long film (two hours, but feels like a whole lot more), there are many scenes of people stylistically walking to the camera. Faris (Malik Aqeel, just okay in his debut), an uber-wealthy, foreign-bred young man with a talent for music and singing, is eyed by the girls of his newly joined college. Their intentions are to con him out of his money in a game of flirtations.
Amal (Saeeda Imtiaz from Javed Sheikh's Wajood), the girl who will be the lead of the film, also harbours this vile proclivity — but not just for him, as we later learn. She uses her charm and her trademark quote 'baqi soch lain aap' (the rest, I leave it up to you) to get free lunches (she eats like a horse), and expensive cell phones.
Faris and Amal become friends — she wants to be his girlfriend but he isn't biting — and soon the non-existent love story becomes a non-existent triangle with the introduction of Israh (Maira Bangash) — a recent arrival from Kenya with whom Faris takes his 'setting' seriously.
Non-existent is the emotion we feel from the film and the characters. The people in the film are superficial constructs who have no clear-sighted aims, other than playing 'games' or attaching themselves to relationships on whims. Their conflicts and the story's high-points are shabby and appalling.
Noman Habib — even though he has a good number of scenes — comes and goes as Dr. Khurram Dilnawaz — a spectacle-wearing dweeb who is also 'gamed' by Amal.
This is a sad enterprise, that has decent songs and a perfunctory performance by Leyla Zuberi, as a mom who also plans a game.
With so many shifty shenanigans happening in the name of 'pyaar' and 'setting', how could anyone take anything that happens on the screen seriously? Calling the endeavour a modern day love story doesn't sell it; I mean, who would buy a film based on ersatz emotions?
The blame, of course, is not on the actors. Thorri Setting, Thorra Pyaar's chief culprits are its director, Fayyaz Idrees, and screenwriter Tariq Awan. Sometimes, when you begin on the wrong foot, there is no saving the end product.
Released by Eveready Pictures, and a production of Glassworks, Thorri Setting Thorra Pyaar is rated U. There is nothing objectionable… other than the entire 'setting' of the premise
RRR
As you see RRR — director S.S. Rajamouli's film that urges pre-Partition India to 'Rise, Roar and Revolt' — you will believe that one lone man can break a horde of a thousand revolutionaries, nab its chief instigator and drag him back, while being swarmed and beaten by angry people who just want independence.
The lone man is Alluri Sitarama Raju (Ram Charan) and, when we first see him, he is an unstoppable one-man force, working as a cop for the British Raj in the 1920s.
Sitarama — Ram for short — is fuming with anger, and for reasons you can immediately guess, has a reason for his go-getter, serve-the-British-attitude: he wants to become a high-ranking officer.
The only one who can stand up to Rama is a Komaram Bheem (N.T. Rama Rao Jr.), a tribal leader from Telangana forests, who captures charging lions and tigers, and then unleashes them — and himself — in an all-out attack at a palace (the palace's army doesn't stand a chance).
Rama and Bheem's skills, and never-say-die attitude turn these two opposing characters into fast-friends at first, and then enemies — though, no matter how much the story wants you to believe, Rajamouli's direction never convinces you of their bitterness towards each other.
This is a no-holds-barred bromance film of the highest order. The heroines come late, and have borderline-negligible influence on the story.
Rajamouli's film is a fantastic fable of Ram and Bheem — two real-life revolutionaries against the British empire. But, very much like the two characters' presumed status as enemies, you don't buy the biopic bit. This is a very long epic that puts its weight squarely on the leads' chemistry — both Ram Charan and N.T. Rama Rao Jr. are oozing with cinematic allure — and the magic of visual effects.
RRR has an unending barrage of visual effects — and not the kind that are invisible; they're right there, unapologetically, in your face, sometimes photorealistic, oftentimes laughably composited. The effects sell the idea that what you're seeing is epic escapist entertainment, with a healthy dose of emotion and masala. Even at three-hours long, RRR is engaging entertainment.
Screenplay and directed by S. S. Rajamouli, produced by D.V.V. Danayya, cinematography by K. K. Senthil Kumar, edited by A. Sreekar Prasad with music by M. M. Keeravani, RRR stars N. T. Rama Rao Jr., Ram Charan, Ajay Devgn, Alia Bhatt, Shriya Saran, Ray Stevenson, Alison Doody and Olivia Morris. The film rated suitable for audiences of 18+ — it is quite universal — is streaming on Netflix
Published in Dawn, ICON, June 12th, 2022