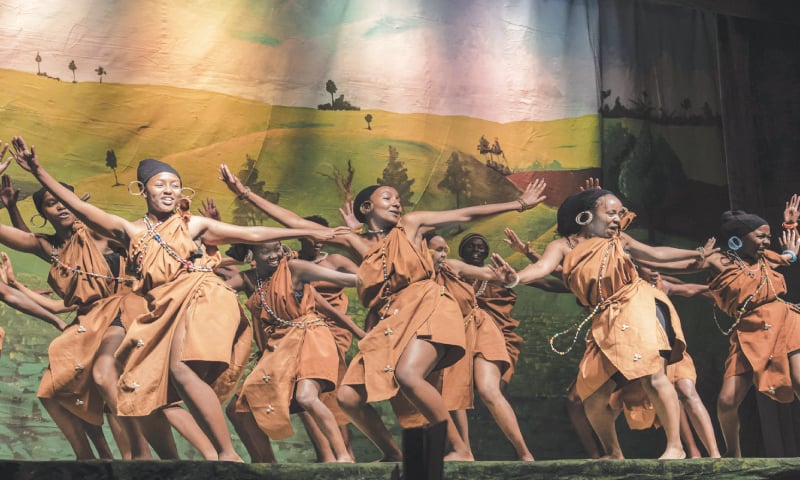 NAIROBI: It was banned for years and its authors — including the celebrated Ngugi wa Thiong'o — imprisoned, but after more than four decades, Kenya's most famous play is finally home.
As the lights dim and a hush settles over the Nairobi audience, the theatre explodes into song and actors dance down the aisle. It is a scene few could have imagined.
Although "Ngaahika Ndeenda" ("I Will Marry When I Want") occupies a special place on the Kenyan stage, the drama's tumultuous history means it has not seen the light of day since 1977, when it was performed by peasants and factory workers in the central town of Limuru.
Its withering take on the exploitation of ordinary Kenyans by the country's elite hit home and the government wasted no time in shutting down the show, banning Ngugi's books and jailing him and the play's co-writer, Ngugi wa Mirii.
Following a year in Kamiti Maximum Security Prison, Ngugi was released but "virtually banned from getting any job", he said in an interview from California, where he lives in self-imposed exile. After Kenya embraced democratic reforms, he returned home in 2004 and was mobbed by fans at the airport.
But the visit quickly turned ugly, when he was beaten by armed men and his wife raped in their Nairobi apartment. It has never been established if robbery was the sole motive behind the attack.
"The play has had all these consequences on my life... my life would not (let) me forget it even if I tried," the 84-year-old said.
Born into a large peasant family in 1938, Kenya's most feted novelist and perennial Nobel Prize contender launched his writing career in English.
But it was a decision in the 1970s to abandon English in favour of his native Kikuyu that cemented his reputation as a writer willing to risk his literary future to preserve African languages.
Published in Dawn, May 29th, 2022