Q. I have read quite a bit about growing plants in raised beds and have watched some videos about this subject too. But the information I have found relates to raised-bed gardening in climates very different than ours. What is your opinion of raised beds in a Pakistani context?
A. Raised beds are a bit of a double-edged sword as they are good in some parts of the country but not in others. For those trying to create fertile gardens on rocky, sandy or saline ground, raised beds are fine. But in water-stressed regions, sunken beds are recommended.
A properly constructed raised bed, full to the brim with a fertile mix of sweet earth, organic compost and fully rotted down manure is very well drained. In hot spells though, the plants being cultivated in them require water on a daily basis, which may or may not be possible, depending on locality and budget. Plants/crops being grown in sunken beds from which drainage is extremely slow are far more water efficient, but can be inundated if monsoon rain arrives.
I experimented with both systems in the Murree Hills and, in that particular locality and generally speaking, raised beds were good for winter growing and sunken beds for summer cultivation. The suitability of either of these systems depends on extremely localised conditions and on the plants/crops you wish to grow. There is no clear-cut answer.
Q. The soil in our garden near Bahawalpur is increasingly saline, and we are wondering if there is any possible way of having a kitchen garden, given these circumstances. What do you suggest?
A. I suggest that you look into gardening in raised beds as discussed above in the answer to the previous question.
All your gardening queries answered here
Q. Can you please suggest a few places to buy seeds and bulbs online? I am based in Lahore and any recommendations would be greatly appreciated.
A. I'm sorry to disappoint you but I cannot provide specific company/nursery recommendations in this column. You might find something in an online search or on one of the numerous Facebook gardening pages for Lahore.
Q. I live in Lahore and have very limited space. I want to grow trees, mostly indoors as my outdoor space is already occupied by lemon and a Chinese version of an orange tree. I also want some indoor plants with flowers. Indoors gets plenty of sunlight, mostly in the evening. Please recommend some suitable plants.
A. If I have understood correctly, you want to grow some trees and some flowering plants indoors. Trees and the majority of flowering plants need at least six hours of direct sunlight each day, not just the evening sunlight you mention. In these rather difficult growing circumstances, tree/tree-like species that would be happy are very limited but you may like to try the following: Dracaena, rubber plant, Swiss cheese plant, pony-tail palm, parlour palm and ornamental bamboo. Flowering plants for low sunlight areas include: Anthurium, gloxinia, kalanchoe, orchids, peace lily, cyclamen, amaryllis and begonias.
Q. My grandfather had a fine collection of roses, both climbing and bush ones, in the grounds of our ancestral home in the Abbottabad area. Sadly, the property is no longer in the family, but we do have a home in the same area where I want to recreate my grandfather's rose garden. There is no problem in collecting rose plants in various colours but there is a specific rose bush that he treasured and I have no idea of its name. It makes quite a large bush and the flowers are white and the buds have a habit of turning pale pink when temperatures drop in winter. I don't recall if it is perfumed or not, but it is very tough, as it even flowers during the snows. I know it's a long shot, but can you help? It must be an old variety as my grandfather had his roses for many years.
A. The most likely candidate is Iceberg, a white floribunda rose that was originally bred in Germany in 1958. It has a delicate perfume and is well known for winter hardiness. Its snow-white buds do blush pink in cold weather.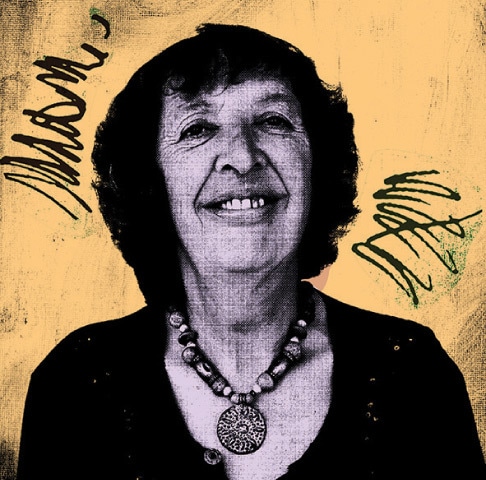 Q. Can Japani phal be grown in Jhelum? What kind of soil do they need? Where to get the saplings and how long until they give fruit?
A. Japani phal or persimmons can be grown in most soil types but prefer sandy loam and benefit from regular irrigation, especially so when developing fruit. Saplings should be available in nurseries right now and, depending on the size and age of the sapling, can bear fruit within a couple of years of being planted out.
Please continue sending your gardening queries to zahrahnasir@hotmail.com. Remember to include your location. The writer does not respond directly by email. Emails with attachments will not be opened
Published in Dawn, EOS, January 9th, 2022