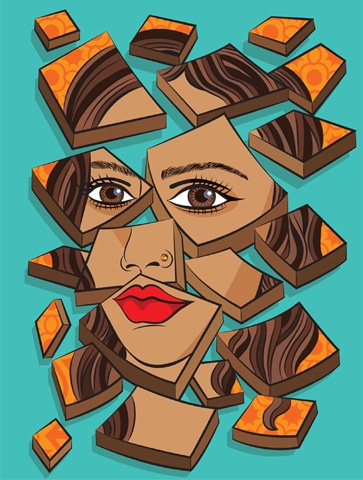 I AM a housewife who serves her family like millions of others do in the country. Everyone seems to have a 'solution' to whatever we as a nation are passing through these days; from the inflation-hit cost of living to the stuttering supply of power and gas. I don't have a 'solution'. I am seeking one. And I am seeking it rather urgently because my life as a homemaker is in tatters. I have problems, a lot of them, and I want someone to do something about them or at least tell me what, if anything, I can do in this regard.
Power outages have affected the lives of all and sundry without any exception. Those who stay home, like me, have to sit idle in the absence of electricity and gas. It is unimaginably hard to complete our daily tasks and perform our domestic chores without these crucial supplies. I cannot cook when I want to. I cannot run the washing machine when I want to. And when I cannot do any such thing, I need something to fill my time with. But I cannot watch the television to do that. Please tell me what I should do.
Also, please tell me what I should do to calm down my nerves as I am seriously worried about the future of our children because, sitting idle, I only have negative thoughts. Such thoughts take on more and more layers of negativity when I hear about young people committing suicides out of frustration with rising cost of living and increasing unemployment. I am worried. Seriously worried.
People I come across — housewives, like me — seem to be at their wits' end dealing with soaring prices of eatables and everyday essentials. Every person is affected financially. Everyone has stories to tell of personal woes and what they have heard about others; the poor having become beggars, and others just about hanging on as they are reluctant to go around with the begging bowl in hand.
I know of people who are no more sending their children to school because they cannot afford to pay their fee anymore. Sending them to government schools, they argue, is not an option because not much of a learning takes place there. Home-schooling is better, it seems. Those who are lucky enough to be able to allow their children to continue their studies, send them to schools, but have stopped their lunch money. I never thought lunch money to children would be considered a luxury, but that is how it is taken these days.
If you do not have a solution, I will understand. But please tell me who I should blame for all this. I am a housewife, mostly home-bound. I don't understand much how politics work, which system is better, and I certainly don't understand how the national economy is managed. All I know — at least used to know — is how to run a household and how to manage the domestic budget. I am not able to do it these days. I am unable to run the household and the domestic budget has gone haywire. I am at a loss. And I want to know why.
The Covid pandemic already affected lives immensely, but there was something that I could do to protect myself and my family, like social distancing, hand-washing and observing other elements of the standard operating procedures (SOPs). I felt like I had some control over the happenings. But I have zero control over the rising cost of living and the absence of utilities like power and gas. The quality of life has already gone. What is left now is mere life. Before that goes, I just want to know who I should hold accountable. Pray tell me.
Fozia Naz Samo
Hyderabad
Published in Dawn, December 3rd, 2021