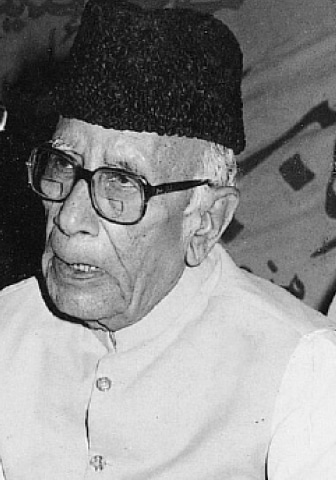 THIS day 18 years ago, renowned poet and broadcaster Syed Masood-ul-Hasan Tabish Dehlavi crossed over to eternity, leaving behind an impressive volume of work that will keep him alive well into the future.
Born in Delhi on Nov 9, 1911, he came from a learned family, with his paternal great-grandfather being a Persian poet and his maternal grandfather, the famed Maulvi Inayatullah, having headed the bureau of translation in Hyderabad Deccan.
It could, therefore, rightly be claimed that Tabish's association with the world of muses owed its origin to his family background. His style and diction, usage of language and the expressions based on experiences of the inner self defied ordinary sense of perfection and called for a refined sensibility. His mastery over Urdu and Persian languages gave him the understanding of the intricacies of poetry's finer depth and interplay with words.
Masood Tabish, as he is better known to millions of Indians and Pakistanis, the news reader, the gentle soul of media culture, whose voice, through All India Radio (AIR), was heard by the millions during the days of turmoil in India.
He arrived in Pakistan in 1947. Soon after, he joined Radio Pakistan in Lahore. A year later, the radio establishment shifted to Karachi, and it was here that Tabish began a career that was to last until his retirement.
Not many would know that it was Tabish who engineered the very first pronouncement on air of the words 'Pakistan Zindabad', after the first speech of the Quaid-i-Azam from AIR, which also turned out to be his last. These words were not in the original speech of the Quaid.
Always elegantly dressed, the soft-spoken Tabish symbolised all the finer cultural values and social norms of a courtly behaviour that characterised the bygone era. Though not-self effacing, Tabish was always modest and jealously guarded his self-respect without being arrogant.
Tabish received many awards in his lifetime and was finally decorated with the coveted award of Tamgha-i-Imtiaz by the government. On Sept 23, 2004, Tabish passed away in Karachi and with him came to an end an era of classical poetry.
Sana Kazim
Karachi
Published in Dawn, September 23rd, 2021