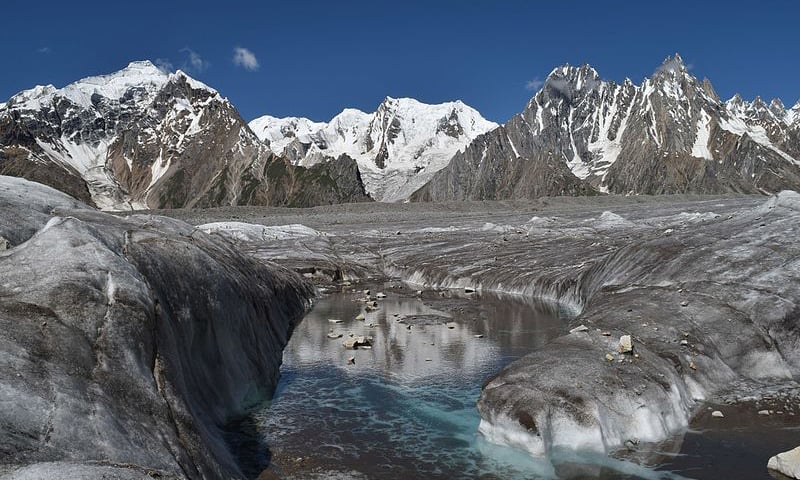 GILGIT: A resident of Karachi lost his life while trekking the Biafo glacier to reach a snow lake here on Monday.
An army helicopter shifted the body to the District Headquarters Hospital, Skardu.
A three-member trekking team comprising the victim, Talha Shakeel, 31, Ammara Khan and Affifa Haider from Karachi had started their trek of the glacier from Shigar district recently. The trekkers had stayed at the Carfoguro camp on Sunday.
According to initial information, Talha Shakeel died on Monday morning due to high altitude sickness and complication in breathing.
Published in Dawn, August 31st, 2021