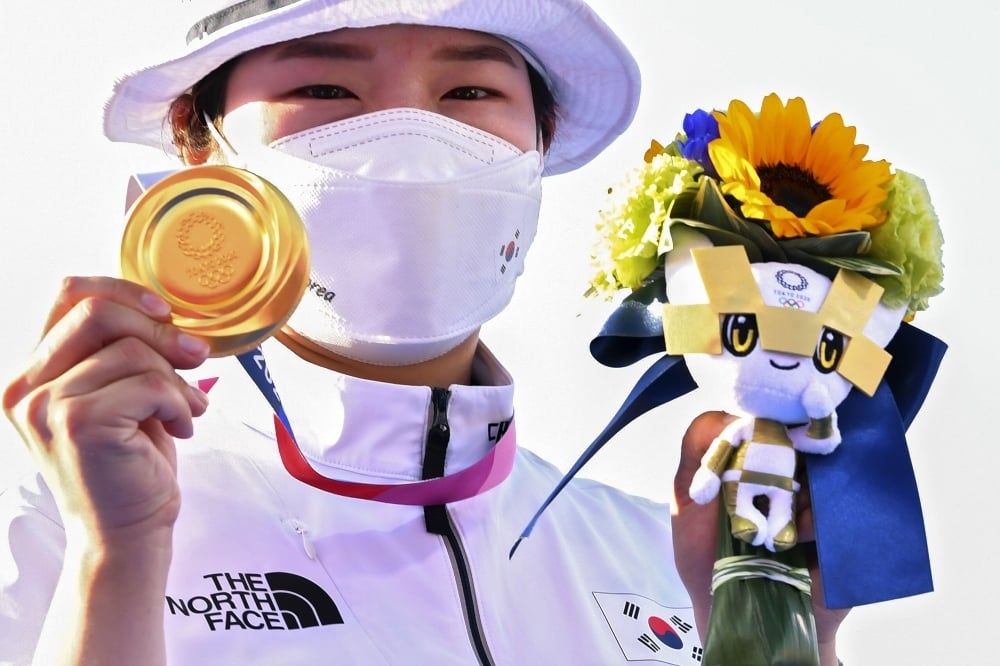 TOKYO: The names on the South Korean women's archery team may change, the domination with a bow sure doesn't.
The powerhouse archery nation — with An San, Kang Chae Young and Jang Minhee now in the team — is now nine for nine in the women's team event since it was added to the Olympic programme at the 1988 Seoul Games, tying the record for the longest gold medal streak in Olympic history.
The South Korean women beat the Russian Olympic Committee team 6-0 in a clean sweep, continuing the country's gold medal run and matching the nine straight golds of the United States in the men's swimming 4x100m medley relay and Kenya's men in the 3000m steeplechase in athletics.
At the Ashaka Shooting Range on Sunday, Russian Vitalina Batsarashkina won the women's 10-metre pistol event to claim the gold medal that narrowly eluded her five years ago in Rio.
Batsarashkina mounted a spectacular charge over the closing shots to win gold with an Olympic record of 240.3. Bulgarian Antoaneta Kostadinova won silver with 239.4, while the bronze went to Jiang Ranxin of China.
Later, American William Shaner won the men's 10-metre rifle event with an Olympic record of 251.6, ahead of Sheng Lihao in a battle for the gold between the 20-year-old from Colorado and his teenaged Chinese opponent.
Published in Dawn, July 26th, 2021