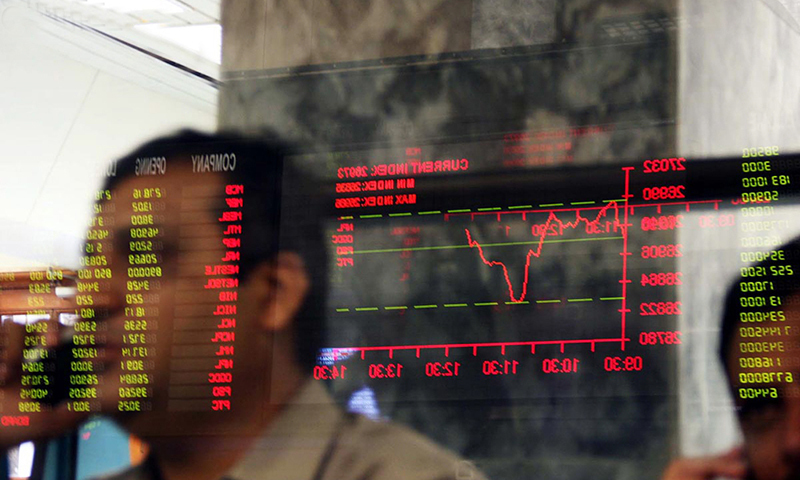 KARACHI: Stocks remai­ned volatile in the outgoing week. The KSE-100 index was slightly up by 83 points, or 0.2 per cent, to close at 47,686. The proceedings during the week was the story of two halves.
In the earlier part of the week, equities remained under pressure as financial institutions took profit for ''window dressing'' at the close of their financial year on June 30. In the later part of the year, the passage of the Finance Bill 2021 in the National Assembly offered consolation to institutional and individual investors who began fresh new-year buying. During the week, the index moved range-bound between the high and low of 48,080 and 46,900 points.
The likely reclassification of Pakistan into Frontier Market (FM) from Emerging Market (EM) by MSCI and the FATF deciding to keep Pakistan on the grey list, hit the index which recorded heavy falls early in the week, but National Assembly passing the budget with majority vote, below-expected inflation reading for June at 9.7pc against street estimates of 10.1pc and exports hitting an all-time high of $25.3bn in FY21 triggered buying in the last days of the weekly trading.
Also reports of over $1.5bn record receipts in Roshan Digital Account supported the market which enabled index to conclude the week with slight gains. Average daily trading volume stood down by 10pc over the previous week to at 622m shares while average the traded value fell 4pc at $107m.
Analysts at Arif Habib Ltd calculated that sector-wise positive contributions came from technology (105 points), pharmaceutical (68 points), food and personal care (51 points), tobacco (22 points), and insurance (14 points).
Going forward gurus expect market to maintain the upward trajectory on the basis of improving macroeconomic fundamentals and the comfortable passage of the Finance Bill 2021.
Covid situation will remain fluid as the infection cases have started to spike and authorities warn of worsening situation post-Eid holidays. The investors would, however, be occupied with upcoming results as the financial season commences.
Analysts expect cement and steel sectors to produce brighter bottomline on strong demand and historic high PSDP allocation for Naya Pakistan Housing Scheme. However, increased raw material costs, basically coal could throw spanner in the works.
Major announcement that could affect the market in the upcoming week would be the auction result for fixed-rate PIBs from which the government plans to raise Rs125bn.
Published in Dawn, July 4th, 2021