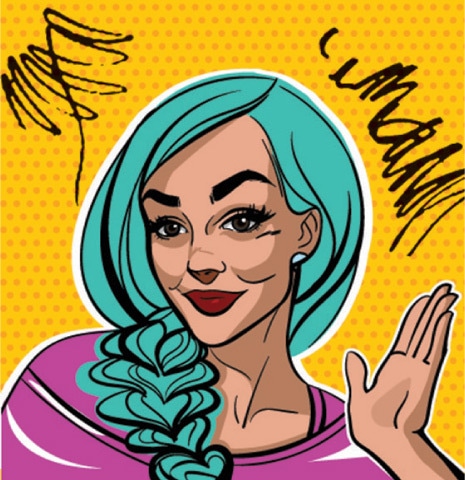 Dear Auntie Agni, 
I have been troubled lately by an ever-increasing worry of mine, which is the pressure to get married into a good family. I turned 23 a few months ago and I have been constantly bombarded by questions of marriage by people around me. However, my family is not nagging or forcing me (still) to get married. I would like to add that it is not only the questions around me that have worried me sick about this particular issue, but it is the fact that everyone around me is getting married — friends, colleagues, acquaintances, etc. My social media is filled with married couple photos and one, no matter how strong and determined, feels a little left out. That has been the case with me. I would not say that I am strictly against the idea of marriage, but the thought of an arranged marriage scares me.
The fact is that finding an enlightened and progressive man, who subscribes to ideas of feminism, is incredibly hard in our society. It crushes me to think about potentially spending my life with someone who doesn't share my ideas nor values and has a different perspective altogether on social issues, life and love. I am scared to marry into a family that will be traditional, regressive and try to control me. I don't know what to do honestly. I wouldn't mind finding someone and getting engaged, but the thought of marrying into the wrong family terrifies me. I live with this fear every day. Please advise me on how not to get worried about this and focus on my goals and future plans. Thank you.
Single and Worried 
Dear Single and Worried,   
When you have to spend your entire life with someone, ideally you want a spouse that you are compatible with. However, if marriage scares you, Auntie would say you are a smart person. Marriage should scare you, because it is a long-term commitment in an uncertain world. Marriage is difficult and, in the beginning, you usually don't foresee the challenges you could end up facing three years down the road. Also, in this day and age, there is no guarantee that your relationship will work.  
'I am terrified of getting married to the wrong person'
Over time, the concept of marriage has changed and people have started wanting more from the alliance. They wanted the spouse to be the best friend, the romantic partner and someone who loves you passionately and unconditionally. Such high expectations are unsustainable. To survive in the real world, a relationship needs something more solid than that.  
In your case, it's okay to be scared and have a list of traits you are looking for in a partner. But if you want to get married, you might want to be flexible about the traits that are not absolute must-haves. Give yourself time and meet potential partners with a view to marriage with an open mind. Know what you are looking for in a partner and think in practical terms. One or two meetings in, discuss career, money, living arrangements and future plans with potential spouses. At the same time, just know that what you see of other people's lives on social media is not necessarily the truth. A lot of it is edited and spruced up for public consumption. Remind yourself about that and deflect the stress. 
Also, marriage is not a solution to any problem you are facing now. Often marriage amplifies existing issues, so be aware of that and lower your expectations from it. You may not see compatible partners around you, but they are out there. Just be open to meeting them. It could be through an arranged set-up or you could just bump into the right person. Whatever it is, no matter how compatible a partner seems, go into it with your eyes open. Know that there will be challenges and that things can change overnight in an unpredictable world.  
I wish you only the very best.
Auntie will not reply privately to any query. Please send concise queries to: auntieagni@gmail.com
Published in Dawn, EOS, February 14th, 2021