There are days when the Pakistan music industry sees strong, back-to-back music releases, each more creative than the previous one. And then there are weekends, like the last, where the new musical landscape appears dry and barren, almost desert-like but without the colourful peacocks.
I spent hours listening to the latest releases only to end up more and more disappointed — they were all shallow, formulaic, Bollywood-inspired romantic numbers that were also quite… forgettable.
It was in this abyss of mediocrity that one stumbled across hip hop star Sherry King's latest track, Ego Driller, online. While it's not earth-shattering, not by a long shot, it's still a breath of fresh air. Ego Driller is in line with one of King's previous releases, Classical Swagger, in that it mixes hip hop with classical, and in which he features Ustad Raza Shaukat Hussain.
The song starts unassumingly, with a small sitar intro accompanied by a singer rapidly vocalising the taal (rhythm) on the tabla, and dives straight into Sherry King's almost breathless rap, which rolls forward like an automatic machine gun firing off constantly.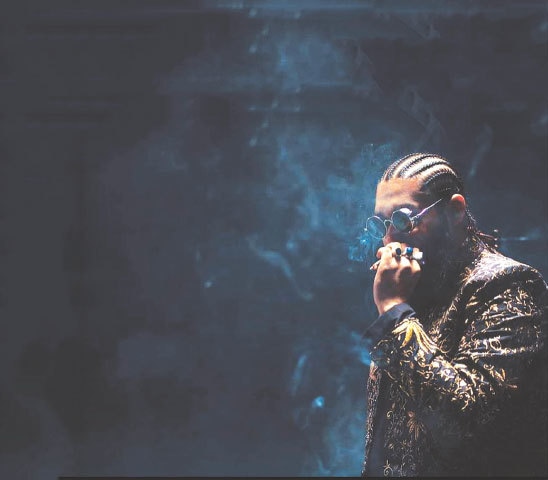 There's a pause after a few verses, the brief sitar intro again, and this time Ustad Raza Shaukat Hussain sings in ghazal style, lyrics that are a more polite version of the messaging in the rap section. Clearly Ego Driller is a song that doesn't take itself too seriously.
The ghazal-esque section goes: Tu jag mein sharam rakh meri/ Paida kiye ki laaj tumhi ko/ Tu data mein chairi te har/ Tu jag mein sharam rakh meri
Sherry Khan's Ego Driller sounds like just another rap song but the classical fusion gives it a fun spin
Unsurprisingly, the song is a giant ego-fest. King knows that, that's why it's called what it is. The lyrics are available on the song's YouTube link, but to cut a long story short: he's the real deal, everyone else is a phony, mandatory mention of coming from the 'hood' but, in this case, in the United Kingdom etc etc.
The whole song can be encapsulated in this verse: Tujhay pata tau hai meri kaifiyat/ Meri kya soch, meri kya neeyat/ Rap game ki phaarr ke, inki saarrh ke/ Apna gaarrh diya jhanda
[You are aware of my nature/ How I think/ What I intend/ I destroyed their rap game/ And planted my flag]
The song moves between the non-stop, breathless, rap and the cool, calm, ghazal section, separated by the sitar intro. In the second half of the song, there's a section where we get to hear the music sans any vocalisation and that's when you really notice how rapid the pace of the tabla is — which matches King's singing style.
At the outset, Ego Driller sounds like just another rap song glorifying the artist's self-worth in his own words, but the ghazal-esque fusion gives it a rather fun spin.
Published in Dawn, ICON, February 14th, 2021