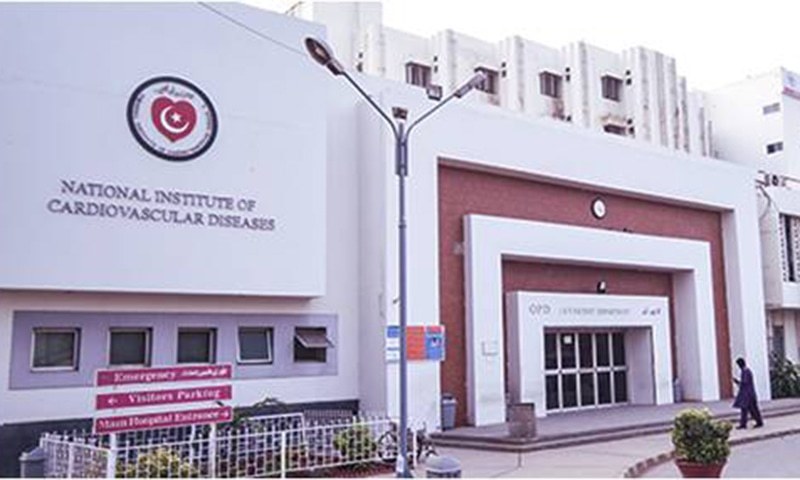 KARACHI: With regard to comments made by Pakistan Tehreek-i-Insaf parliamentary leader in the Sindh Assembly Haleem Adil Sheikh outside the house on Tuesday, the spokesperson of the National Institute of Cardiovascular Diseases (NICVD) has refuted all allegations of corruption at the facility made by the lawmaker.
Mr Shaikh had said the NICVD had been plagued by "corruption" and "mismanagement".
The spokesman said that the allegations were made to serve "political interests." It further pointed out that Haleem Adil Sheikh, who had cited details from a report of the auditor general, failed to acknowledge that the report included just observations, which will be replied to once the report has been received. The auditor general also issues reports on such observations to all government departments.
The spokesperson further questioned the motive behind the allegations, stating how could corruption be rampant in an organisation that had provided free-of-cost medical services to over 2.3 million people during the past year.
Prior to Dr Nadeem Qamar taking over as executive director, the NICVD only partially subsidised patient treatment and was limited to one centre in Karachi. Today, NICVD provides free-of-cost, world-class cardiac services at the doorstep of the needy in every major district in Sindh.
After shifting from the federation to the province, the Sindh government has paid close attention to NICVD, and revamped the entire organisation into a world-renowned facility.
"All allegations against the NICVD and its director, Prof. Nadeem Qamar, are false," the spokesman said, adding that Prof Qamar had
been appointed as the hospital's head after the fulfilment of all legal requirements.
Published in Dawn, January 14th, 2021