Resemblance Gambit
Does our very own Sanam Saeed resemble Netflix's The Queen's Gambit star Anya-Taylor Joy? Not sure. But there are people both in mainstream and social media who think so. Now that Sanam S has confirmed it herself that she agrees with the observation by putting a picture of hers with a chessboard in the foreground, we have begun to rethink our reservations about the claim. Sanam S didn't stop there. Her caption for the photo read: "Do you see it now? Or should we finish this on the board?" Tell you what girl, let's finish it on the board…
Pandemic Blues
We all know that Mahira Khan tested positive for the coronavirus because of which she had to isolate herself from everyone. For those of us who still believe, and there are many, that the virus isn't as bad a thing as it's made up to be, listen to what the actress has to say about her ordeal and you'll know how hard it is to deal with this disease. "I missed my child more than ever before. I missed seeing those I love so much. And in my moments of pain and discomfort, I could only thank the universe for the life I have lived and continue to live." Touching.
Folks, to be grateful for what you have is a virtue. So stay safe.
Wonder World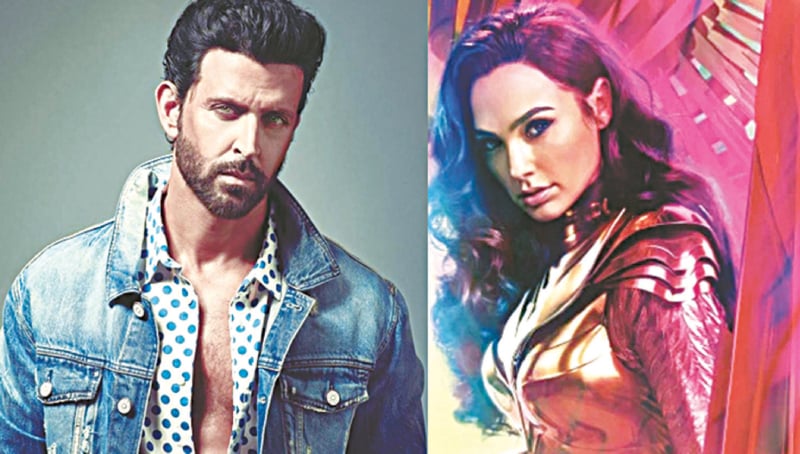 The eagerly awaited film Wonder Woman 1984 is out and, despite its mixed critical reception, some fans are going gaga over it. Hritihik Roshan is one of them. He is so inspired by the movie, and its star Gal Gadot, that he has asked his followers on Instagram to watch the film. And Gal G has seen that message. Gushing with emotion, she has thanked the Bollywood star for the praise and recommendation, and wished Hrithik R and his family happy holidays. Ever since, some are suggesting a 'crossover' between two superheroes — WW and Krrish. Hmmm… WonderKrrish or KriishoWoman?
The Critic
Who is Sara Ali Khan's biggest critic? No, not the film critics Rajeev Masand or Anupama Chopra. According to the actress in an interview, the only person whose opinion matters to her when it comes to her professional and personal choices is her mother's; because Sara AK is influenced by her. In case you don't know her mum, it's none other than Amrita Singh. We think Amrita S is not just a critic of her daughter's; she may be a fierce critic of a 'couple' of other actors too, if you get my drift.
Fully in Love
People use strange arguments to let others know how much they love their spouses or partners. Take the example of Hollywood A-lister George Clooney, who never passes up an opportunity to praise his wife Amal who he married in 2014. A recent statement made by George C about his relationship has become the talk of tinsel town. He says he hadn't fallen "fully" in love until he met Amal. Now that's an interesting word, fully. Clearly, the actor is suggesting that you can fall half in love or a quarter or three-quarters before falling fully in love.
Fur Attack
Celebs should know that people have become much more aware about everything than they were, let's say, three to four decades ago. Check this out: recently Kylie Jenner was shopping from a luxury store on Beverly Hills' Rodeo Drive. She stepped out of the shop wearing a puffer jacket and jeans, and had just gotten into her Rolls Royce when she was encircled by anti-fur protestors. One of them screamed at her, "Shame on you for supporting the fur industry." Although the protestors weren't targeting Kylie J alone, and had spread elsewhere shouting the same slogans at whoever they came across, the episode unnerved the supermodel and she quietly left the scene in her car. At least she didn't get furious.
Published in Dawn, ICON, January 3rd, 2021