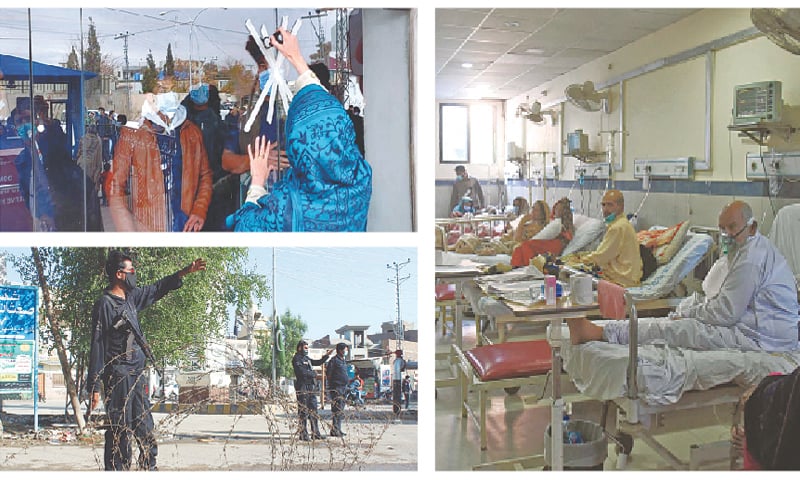 • Online classes to continue from Nov 26 to Dec 24 • Winter vacation to end on Jan 10 if situation normalises
ISLAMABAD: Due to the renewed surge in Covid-19 cases, the federal government on Monday announced closure of educational institutions from Nov 26 to Jan 10, postponing the exams scheduled during this period.
The decision was taken at an online conference of provincial and federal education ministers, headed by Shafqat Mahmood, after they discussed the wave of Covid-19 and its impact on educational institutions.
At the conference, which was held here at the National Command and Control Centre (NCOC), the ministers agreed that all educational institutions should remain closed and students be taught through online classes from Nov 26 till Dec 24, while winter vacation be observed from Dec 25 to Jan 10, 2021.
Another meeting will be held in the first week of January to review the impact of coronavirus and the institutions will be reopened on Jan 11 subject to satisfactory situation.
The decisions were announced by federal Education Minister Shafqat Mahmood and Special Assistant to the Prime Minister (SAPM) on Health Dr Faisal Sultan while addressing a press conference here in Islamabad.
Dr Sultan said that all ministers for health and education took part in the discussion that Mr Mahmood chaired.
The federal education minister said health situation of each province was reviewed closely in the meeting. He said it was noticed that Covid-19 cases were increasing, therefore, it was decided that schools, colleges, universities and all other learning institutions be closed in order to prevent the spread of the virus.
He explained that the institutions would remain closed due to increase in Covid-19 cases though students would be taught through online sessions. The federal minister said one third of students who had no internet facility in their hometowns would be allowed to stay in universities.
For those schools without having access to internet, Mr Mahmood said, the provincial governments would decide how they would teach students whether parents would be asked to collect homework from schools. However, he said, it was clear that there must be no classroom activity till Jan 10, 2021.
The federal minister said the exams, which were slated to be held in educational institutions in December, would be held after Jan 15.
He said the ministers' conference also recommended that board exams (Secondary School Certificate and Higher Secondary School Certificates), which were conducted in the months of March and April, should be rescheduled for May and June.
Mr Mahmood said it was further recommended that next academic session should begin in August instead of April in government schools and colleges so that students get adequate time to complete their course.
"When we say all educational institutions will close on Nov 26 and students will home learn, we mean ALL institutions without exception," the education minister tweeted after the presser.
Earlier, Dr Sultan told the media that assessment exams/ tests and professional training institutions would continue as per routine. He explained that professional exams, which were one-day exams, were manageable under Standard Operating Procedure (SOP). He said senior medical year training, which was in fact practical training, would also remain unaffected by the suspension of classroom activity.
The federal education minister had also clarified that recruitment tests would also be conducted as per schedule and vocational institutions where on-job training was offered without a regular classroom setting would continue to function.
Published in Dawn, November 24th, 2020