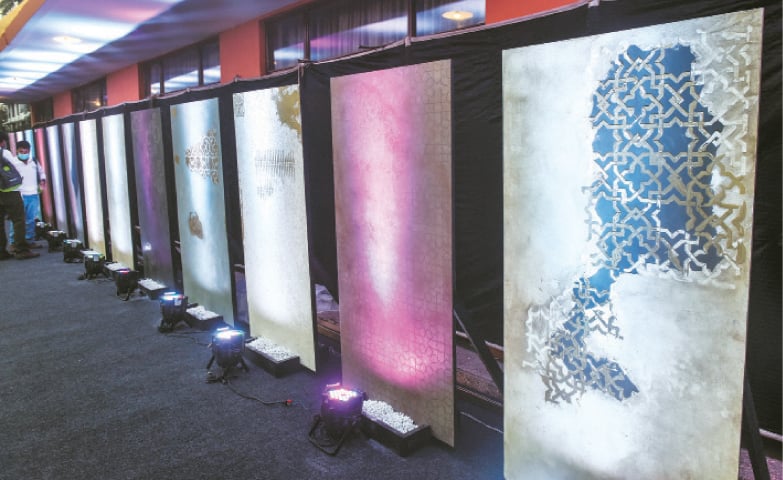 KARACHI: The fourth edition of the Italian Design Day (2020) with this year's theme 'Drawing the Future — Development, Innovation, Sustaina­bility, Beauty' was celebrated on Monday evening at a local hotel.
Speaking on the occasion, the Consul General of Italy in Karachi, Danilo Giurdanella, said he arrived here around two months ago and was warmly welcomed in the city.
"We found Karachi a vibrant city, rich in history and culture, full of life and opportunities with clever businessmen, learned civil servants and inventive artists. Despite the ongoing pandemic, it was imperative to renew business and cultural opportunities with Pakistan and start working as far as the SOPs allow with the aim to promoting and strengthening cultural and economic ties between Italy and Pakistan," he said.
Mr Giurdanella said since the health emergency started, the Italian government worked to form a strategy. In that context, they took advantage of Italian design, the annual theme-based event launched in 2017 by the Italian ministry of foreign affairs in cooperation with Italian ministry of culture, heritage and tourism.
The annual event is taking place in more than 100 cities around the world
The Italian design has established itself over the years as an effective instrument. The Italian Design Day is also a part of the Italian foreign ministry's wider strategy of 'living the Italian way'. It's a strategy that seeks to promote Italy's cultural and economic system in an integrated manner combining culture, trade, language and scientific research.
'Covid forces us to rethink human relationships'
The fourth edition of the Italian Design Day is taking place in more than 100 cities around the world and focuses this year on drawing the future: development, innovation, sustainability, beauty.
The diplomat said Covid-19 forces us to rethink human relationships and to reorganise space and services. It is a challenge but also an opportunity for design. Such a mission requires not only a change in the external aspect of things but also in their functionality. Italian design has been successful in achieving these objectives. Be it industrial design or architecture.
He told the audience, "Italy has always invested in art. Even before when the country was created, Italian aristocrats spent a huge amount of money on art, luxury design and culture. Over the centuries the ruling class has maintained a constant interest in design and art. But Italian design has never been limited to the production of beautiful forms. It has also concentrated on the ability to build relationships between the product and users," he said.
Karachi Commissioner and Administrator Iftikhar Shallwani delivered the closing remarks.
In his address he welcomed the consul general and his wife to Pakistan. He said Karachi is a wonderful city. There are times in a year when you can see Karachi without traffic or pedestrians. "Sometimes passing through the streets of Karachi I have glimpses of Madrid, sometimes images of Naples. [Going through the streets] I think that these lanes and buildings were built by someone 200 years ago who had the concept of a city … but we are in a process of transformation."
The commissioner said he always says to the people that "you have to own the city. Once you own it, you will try to make it better."
In between the opening and concluding speeches, presentations on products and a couple of projects were made by Michele Pemoli (online), Roberta Vecci (online), Hafeezullah, Bushra Salim (an IVS alumni) and a lecture was given by Syed Akeel Bilgrami on 'Sustainable, game changing urban project in Karachi'.
Some of the Italian designs displayed on panels were placed on one side of the patio where the event was held.
Published in Dawn, November 18th, 2020