This EP was high time coming. Singer, songwriter, producer, composer, multi-instrumentalist and music teacher Ahsan Bari, best known as the frontman of the orchestra-esque sufi-classical-western fusion band Sounds of Kolachi, has finally released his solo EP, Guzarish. It contains a grand total of five tracks.
This isn't the only body of music he's released this year. Just before the coronavirus pandemic reared its ugly head in Pakistan and we ended up in a state of constant lockdowns — now in its 'smart' version — he was a part of an artists' collective called Paanch, helmed by Babar Sheikh and Omran Shafique — the latter has now relocated to the United States.
The songs in Guzarish are very different from his work with Sounds of Kolachi. Guzarish has songs that are far more simplistic than they would've been had this been a Sounds of Kolachi production. For one, there aren't 10+ singers and musicians vying for space in a three to four minute track. In Guzarish, it feels as if Ahsan Bari has discovered the value of toning it down.
The EP opens with the title track, Guzarish. It's a ballad. It starts off a tad serious but soon the tone changes and the songs gets more uplifting. The song talks about wishing only the very best for those around you and finding hope in adversity. Surely this is a message we could all use in these uncertain times. While the second song, Aashnai, is more like a pop rock song vs a ballad, it essentially carries the same message as Guzarish. There's an air of optimism in this one. The message: everything will be alright.
Ahsan Bari's five-song EP, Guzarish, is all about optimism, togetherness, and finding joy even in the hardest of times
The trend of the songs getting peppier as the EP progresses carries forward into the third song, Bandagi. It features Sohaib Lari, Imam Hamdani and Aziz Kazi. It's a lighter, upbeat, easier-to-listen-to number. Bandagi starts off with very pleasing guitar play, but it moves away from the western pop rock feel of Aashnai and the percussion gives it a very inherently desi vibe. The shehnai is featured very lightly in the song as well. This song is about finding joy and peace by looking inward, especially during difficult times.
Khamooshi switches gears entirely from Bandagi. Starting off with a simple acoustic guitar riff it gives off a very eerie alternative rock-esque vibe right from the '90s. This was completely unexpected, considering the previous three songs. This is definitely my favourite track from the EP so far. The atmosphere created in the song continues into the second half where he makes his guitar wail, the way they did back in rock music's glorious decades.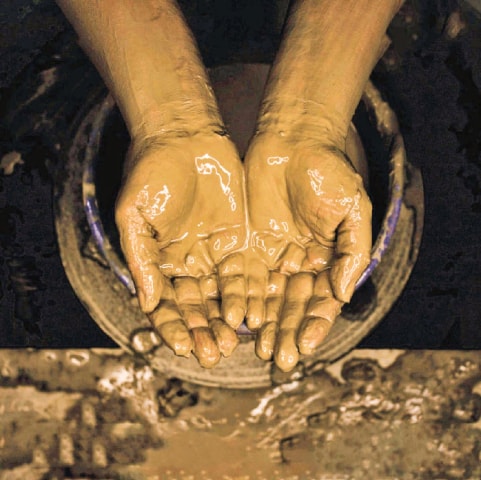 There is definitely a touch of longing, loneliness and melancholy in Khamooshi, evident by the chorus and one of the lines from the lyrics: Aao na, gao saath meray/ Aao na, baithh jao saath meray/ Haathon mein haath ley ke [Come, sing with me/ Come, sit with me/ Hand-in-hand].
Ghamzada mein nahin/ Buss zara udaas hoon/ Kya tumhein ab bhi mein ussi tarha se yaad hoon? [I'm not grief-stricken/ I'm just a little sad/ Do you still remember me that way?]
The last song from the album follows the retro/ alternative rock/ acoustic vibe of Khamooshi. Tumhara Geet features the little Kimaya Massey as well as Fatima Zehra and Abiha Zehra. They sound absolutely adorable.
Kimaya is the gifted daughter of saxophone player Lenny Massey. Her proud father used to upload videos of his talented daughter singing on Facebook and YouTube. It's very good to see her being picked up by a producer and featured on a record.
Tumhara Geet is an uplifting number about community and togetherness, sung by kids, but produced in a way that's not catered just for children — adults will enjoy this as well.
The EP is available to listen on Patari, Facebook and some select songs are also available on YouTube.
Published in Dawn, ICON, August 9th, 2020