The true story of how 10 million meals reached those who need it the most in Pakistan.
While the coronavirus has been wreaking havoc indiscriminately in all parts of the world, it has had a ten-fold impact in most under developed countries and their large populations, paralysing already tottering health and welfare systems.
In Pakistan, the outbreak is believed to have caused an economic slowdown that amounts to a staggering loss of Rs2.5 trillion, with about three million jobs likely to be lost at the very beginning; worst affected out of the country's total population are the daily wage earners and those who inhabit the unforgiving urban slums.
For years, Pakistan's local charities have been playing a key role in stemming the economic burden on the government by providing meals, medical assistance and other key services to low-income groups.
In a bid to help further their cause during these challenging times, PepsiCo, along with the organisation's philanthropic wing, PepsiCo Foundation, vowed to extend support for these charitable organisations as part of their 'Million of Meals' initiative.
The idea was to empower millions of dreams, disrupt millions of stereotypes, travel millions of miles to reach all corners of the country, and line millions of spreads, with a vision of providing immediate emergency disaster relief for the many vulnerable, neglected parts of Pakistan.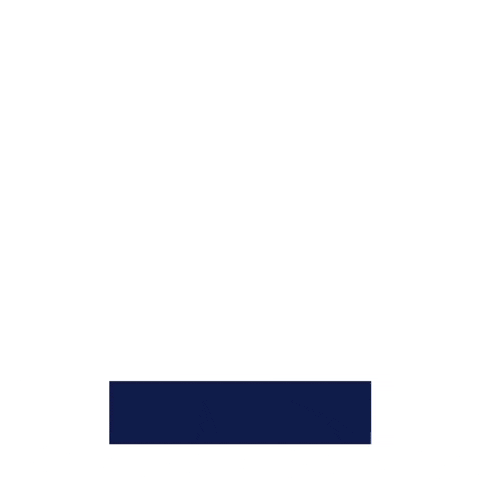 As Covid-19 reduced access to food and other essential goods for communities around the world, PepsiCo invested more than $60 million globally, and catalysed an additional $59 million in funding from others to bring food and other vital resources to the most affected communities.
The company is also providing funding for protective gear for healthcare workers, testing and screening services, and is in the process of distributing more than 100 million nutritious meals globally to at-risk populations.
In Pakistan, within two months of launch, the initiative has served over 10 million meals with the help of some of the country's most lauded charities in Punjab, Sindh, Balochistan, Gilgit-Baltistan, Khyber Pakhtunkhwa and Azad Jammu and Kashmir.
Lending a hand to the government of Pakistan, PepsiCo has promised over $1.4 million worth of meals and a collaboration with Prime Minister's Ehsaas Rashan Portal, which is run under the Poverty Alleviation and Social Safety Division.
All this was not possible without the passion, determination and drive of hundreds of volunteers, PepsiCo associates, workers and support staff, who came together from every corner of Pakistan to lend a hand to the forgotten, the ignored, and the marginalised.
Apart from millions of meals, there were also millions of stories.
Let's hear them.
---
Catering to Pakistan's diversity and inclusion needs
Empowering minority groups that are often misrepresented and marginalised in a country marred by hunger and poverty is a tough job. Add to that a global health emergency like the coronavirus outbreak and the magnitude of the challenge increases tenfold.
Supported by PepsiCo, Orange Tree Foundation took on the responsibility of reaching out to thousands of vulnerable households and transgender communities in Sindh; in Thatta and Badin, Baba and Bhit Islands, Mubarak village, and in Banaras, Orangi Town, Lyari, and other neglected parts of Karachi.
The organisation managed this with the help of over 50 volunteers, including a dedicated team of community reps belonging to the transgender and fisherman community.
Hunger for representation, inclusion and food
The story of Razzak bhai
Life in Karachi's busy Port area waits for nothing, and acknowledges no one.
People like Abdul Razzak know that all too well.
For the inhabitants of Shams Pir village in Bhit Island, Razzak is no less than a saint; this also why they often call him Haji Razzak.
Talking about the many struggles of the fishermen and their families at Baba and Bhit Island, Razzak told us, "80% of these people are so poor that they cannot afford any meals. Their debts are huge and there is no one coming for help. No matter what problems they go through, the people here know they can knock at Razzak bhai's door at any time of the day. I do all that I can to help these people earn a living."
Meet Hanif Majeed
A senior volunteer, Hanif Majeed, for Orange Tree Foundation and its cause, is a heroic frontliner who did not hesitate in facilitating the relief drive even in the challenging times of the coronavirus.
For days, Hanif would run around and personally pack and distribute meals in different areas.
Facing numerous unprecedented challenges posed by these tough pandemic times, it was Hanif who would get up as early as 6am and continue distribution of meals at Baba and Bhit Islands till late in the night, without a break or even a hint of a frown.
Such is the warmth exhibited by these heroes of Pakistan who know they might remain unrecognised for life, for they seek nothing but smiles and kindness in return.
Meet Zehrish
Speaking for Karachi's much ignored transgender community, Zehrish has high hopes from a city that honours nothing but privilege.
She believes people can help their community dispel stereotypes, and that alone will empower them enough to find the right job opportunities, the acceptance and social inclusion they've always dreamed of - and some day, the parents who abandoned them.
Zehrish led OTF's team to Karachi's Safoora goth, Pehlwan goth, Sachal goth, Bin Qasim Pipri, Baldia town, and Saadullah goth near Hub chauki.
Speaking to us about the condition of her community, Zehrish says, "People have experienced isolation now, but we were born in it. We have no jobs and no houses in the urban, more developed parts of the city. A ton of us are educated and equipped with the right skills to help boost Pakistan's economy, but no one is ready to let us work."
Zehrish assisted the Orange Tree Foundation in serving millions of meals to the lockdown-struck underprivileged transgender community that awaits nothing but a little compassion and social inclusion.
Understanding the great divide in social inclusion: Zulfiqar Ali has a message
My mother was told to abandon me when I was born with a physical disability.
But she said, no.
She said, my son will not be a burden, and will grow to make something out of himself and represent people like him.
I am here, volunteering for this meal distribution drive, because I feel uneasy when they say I am good for nothing.
People like me do not get the same amount of respect or space as other family members.
I was surprised to see so many disabled persons show up at the distribution point despite the many challenges of commute, lack of support from family, and stereotypes we experience in everyday life.
Zulfiqar Ali played an active role as a community rep and volunteer; he represented disabled people of his community and also gave the team valuable insights on the social dynamics of Sujawal.
---
Distributing meals in far off parts of Balochistan
Reaching faraway, neglected areas of Balochistan, People's Primary Healthcare Initiative (PPHI) is running meal distribution drives in two phases; phase one focused on Killa Abdulla, Panjgoor, Lasbella, Quetta, and Jaffarabad, and phase two aims to include an additional 28 different districts.
With each office deploying 10-15 staffers, PPHI was able to address the many challenges that stood in the way; the biggest being identification of beneficiaries via community support groups and district administration.
Empowering resilient Balochi women: the story of Sherbano and Bibi Ruksana
Widows and mothers of four and six respectively, Sherbano and Bibi Ruksana's struggle began as a startled, pandemic-hit Pakistan was locked down earlier this year.
After the death of her husband, who was a daily wager, Bibi Ruksana worked in the fields of BHU Segai to earn her daily income; the area is known as a disputed territory faced with multiple tribal issues, which make it hard to transport goods and commute in the township.
Upon receiving the support she needed, Bibi cheered and said she will ensure that the supplies last long enough for her household to survive the lockdown, and hopefully the pandemic.
---
Reaching out in the land of scenic beauty and constrained resources
At the brink of a nationwide lockdown earlier this year, inhabitants of Khyber Pakhtunkhwa, Gilgit-Baltistan and Azad Jammu and Kashmir had a challenging question at hand: will there be food on the tables if their towns are shut indefinitely?
Stretched across Pakistan's most breathtaking landscapes, the provinces offer unparalleled peace, beauty and warmth to their inhabitants, but limited opportunities of safe and sustainable income; most underprivileged people here are pushed to survive on daily wages, with scarce resources to counter difficult living conditions.
To reach out to these communities, organisations like Al-Khidmat, Mehnaz Fatima Foundation and National Rural Support Program (NRSP) stepped forward.
Since most of these households are located in hilly areas, transportation of goods remained one of the key struggles in the process.
With the help of around 500 volunteers, these three organisations transported meals to many cities, including Swabi, Peshawar, Charsadda, Mardan, Buner, Malakand, upper and lower Dir, Dera Ismail Khan, Astore and Gilgit, and 10 districts of AJK, including Bagh, Bhimber, Hattian, Haveli, Kotli, Mirpur, Muzaffarabad, Neelum, Poonch and Sudhnoti.
Meet Muhammad Nadeem, Meer Muhammad and Siffat: who are they and what is common between them?
All three are daily wagers expected to feed households of up to 12 members, all by themselves.
For Nadeem, Muhammad and Siffat, the pandemic came as an additional burden on the already distressed financial conditions of their household.
They ran out of jobs, faced restricted outdoor movement, and worried about the future of their families and the many mouths they have to feed.
What's worse? There was no end in sight.
Siffat, who is a painter by profession, says, "Due to coronavirus, I have to stay home and have nothing to do. I feel very helpless."
Meet Saima Shafi: NRSP's most valued social mobiliser
Living in Pothi, Rawalkot, Saima Shafi is a widow who has seen plenty of peaks and valleys in life; she cares for her three children, out of which one is disabled, and has taken up the role of General Secretary for a woman-led local support organisation (LSO) in Rawalkot.
Saima feels she has grown immense empathy towards the many marginalised and neglected communities she sees around her.
Volunteering for NRSP since 2011, Saima's dedication and hard work, NRSP was able to identify 12 critically poor families who were unable to fight poverty due to the pandemic.
---
Tech comes to rescue Pakistan's biggest lockdown challenge
For the rest of the world, Covid-19 brought with itself heaps of a deadly virus that harmed their healthcare systems. But for the developing world, the biggest challenge that surfaced was hunger and food insecurity.
Leveraging technology, Rizq Foundation joined hands with the Millions of Meals initiative, and registered millions of empty plates on an app and began distributing meals.
Sketch out a plan, arrange funds, get off the ground: is it that simple?
While most human welfare work on the outside looks like simple math equations, the process on the inside is much different.
On the very first day of work, Rizq realised there were plenty of obstacles awaiting response; price fluctuations in the market because people across the country were busy panic-buying and hoarding essentials, and the possibility of duplication of assistance in the selected areas as tons of other non-governmental organisations sprouted to lend a hand.
To work this out and ensure transparency, the organisation collaborated with all existing non-governmental organisations in the said areas, and with the help of a specialised app, recorded and shared data, registered all beneficiaries and assigned them QR codes. This ensured accuracy of delivery, and prevented double-counting and misallocation.
Some heroes wear warm and bright smiles for capes: meet Fazal and Usama
Part of Rizq Foundation's team of 100 volunteers, Fazal Kabli and Usama Zahid worked relentlessly towards the organisation's mission.
With the pandemic happening and all major parts of the country locked down, Fazal and Usama brought infectious energy and a whole lot of passion to work every day.
Leaving behind all personal engagements, including university classes and tough schedules, they worked on the distribution drive every day, ensuring there were no hiccups or delays.
---
The people who made it all happen
Employees who backed the drive
Apart from the NGOs and the volunteers, the 'Millions of Meals' initiative is also supported whole-heartedly internally by PepsiCo associates. Many PepsiCo employees donated generously to add more meals for the programme.
To facilitate and grow this drive even more, the PepsiCo Foundation announced a generous 'Double Match Program', which means that for every Rupee donated by a PepsiCo associate, another two Rupees will be donated by the PepsiCo Foundation.
"Our global employee engagement programs have helped scale the impact of our strategic alliances to deliver more meals in our surrounding communities. PepsiCo Employees want to support trusted, local partners they are passionate about. Our matching gifts program is designed to inspire, energize, and enhance connectivity among our associates at all levels." - Silvia Cruz-Vargas, Social Impact Director, PepsiCo
The combined power of the associates and the PepsiCo Foundation has enabled distribution of an additional 330,000 meals across Pakistan.
Pakistan is the land of hopes, aspirations and many triumphs, with which come challenges aplenty. The 'Millions of Meals' initiative is rooted in PepsiCo's global vision of 'Winning with Purpose', which is the organisation's promise to do all to save the planet and its many communities.
PepsiCo's partnership aims to continue its support for charitable organisations that provide millions of meals to millions of communities, helping them ward off hunger caused by complete and partial economic inactivity in various parts of the country due to the pandemic.
"In the wake of this unprecedented global crisis, PepsiCo is at the forefront of providing assistance to the most vulnerable communities across the world. Within Pakistan, Our 'Millions of Meals' program has now reached out to communities in all provinces of Pakistan and supporting them with the day to day nutrition needs. We have identified capable partners who are doing an amazing job in accessing those in need. These are hard times for our country but we are a resilient nation and together we will overcome this challenge" - Mr Furqan Ahmed Syed, CEO PepsiCo Pakistan and Afghanistan.
To sustain these efforts, the company has announced an investment of Rs775 million ($5million approximately) for its multifaceted social impact programs in Pakistan for a total of three years.
And the journey has only begun. The next phases of the campaign are already underway; paving a path to millions more meals and smiles in near future.
This project is produced in paid partnership with PepsiCo Pakistan.
Reported and written by: Fatima Azeem
Direction and design: Sukena Rizvi