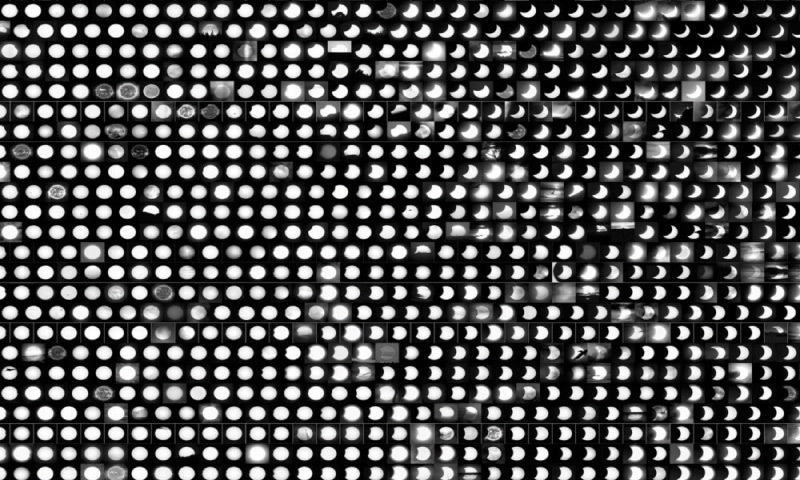 Utopia situates an ideal state — be it political, social, religious or cultural — in a spatial dimension. This perpetual presence in some other 'non-place' has always arisen from two interrelated but contradictory stances — the aspirations to a better world and the realisation that its form may only thrive in our imaginations.
A key aspect of Utopia is a visceral sense of coalition. Educator Jill Dolan, in her book Utopia in Performance, attributes utopian traits to emotional and social connections that allow us to momentarily feel not only what the world may look like but also feel like and how that sentiment becomes a catalyst for social change.
For centuries, artists have employed strategies to represent various forms of Utopia. The earliest depictions date back to representations of paradise in religious manuscripts and later in Renaissance paintings. 'The Garden Of Earthly Delights' by Dutch painter Hieronymous Bosch is a notable example. Within the last decade, utopian thinking has resurfaced in contemporary art and is often used as a lens in sculptures, installations, performances and even participatory art.
Katie Paterson's installation 'Totality' is a rotating mirror ball made of small, reflective tiles. The sphere contains around 10,000 images that document solar eclipses throughout history. The reflection of the tiles recreates the kinetic phases of a solar eclipse that is both addling and deeply soothing.
Dutch artist and environmental activist Olafur Eliasson presents a densely fogged 90-metre tunnel in 'Din Blinde Passager' (Your Blind Passenger). With a visibility at just 1.5 metres, Eliasson completely dismantles our notions of inside/outside and distance/proximity. Our sense of orientation is challenged, and we are propelled to renegotiate the setting of our collective and individual space. In Eliasson's own words, "changeability and mobility are at the core of Utopia."
Amidst a global pandemic, the art community can comfort audiences by revisiting utopian ideals
Ai Weiwei's 'Fountain Of Light' is a colossal chandelier inspired by the unrealised Tatlin's Monument to the Third International from 1919. Weiwei references the constructivist's utopian ambitions for a courageous new world through architectural marvels that defiantly stand at par with the new age. It can be seen as a symbol of the radical change currently taking place in China.
An iconic exhibition at the Museum of Modern Art in New York overhauled the Yugoslav brutalist architecture and sculptural war memorials (called Spomeniks) from the modernist era as 'Concrete Utopias'. This unparalleled architectural movement is a manifestation of the radical pluralism, hybridity and idealism that characterised the Yugoslav state itself. It showcased how building monuments and urban planning can create a national identity.
'Chayn ki Bansuri' was a public art project led by Durriya Kazi, for which she collaborated with radio stations in Karachi to play a flute rendition across the city at exactly midnight. She also encouraged those commuting to play the music in their vehicles and
those at home to broadcast the track from their windows. It was an earnest attempt to blanket the city with peace and to offer a moment of respite and solace amid the rampant violence.
Imaginary and utopian realities are more visible in relational art — art that is based on, or inspired by, human relations and their social context. It oversees collaborations that advocate social change. Artists create a social environment in which people come together to participate in a shared activity, and in doing so, imagine alternative worlds and shape futures through allusions of possibility. The artists also reflect on the ambivalence derived from both the desire to repair the status quo and to build a new, albeit daunting, utopian future. Audiences are presented with a glimpse of their best selves, connected to each other with a broader, more ample sense of the public. 
One of the effects of the current pandemic is a surge in utopian performatives across the globe. The daily 'Thank You Hour' on Instagram, and the NHS initiative 'Clap for our Carers' in the UK, collectively extol the valuable efforts of key workers. Musicians regale their neighbours with concerts from their balconies and porches and provide a momentary escape to a different realm that is full of hope and reanimated by a fresh, more radical humanism. Other musicians, dancers and singers from various parts of the world have virtually collaborated to create profound performances that remind us that we all are equally affected. Despite the distances, we are brought closer to each other than before.
History has consistently demonstrated that Utopias have always been developed against the strangest backdrops. They have appeared as a reaction to crisis situations, as visions for a new start or as bearers for innovation. In the current situation, it would be ideal for the art community to step forth as well, not only to reconfigure how to remotely engage with audiences, but also to choreograph an experiential Utopia that lifts our spirits above the present and reinvests our energy into a hopeful feeling of an imagined future.
Published in Dawn, EOS, May 31st, 2020