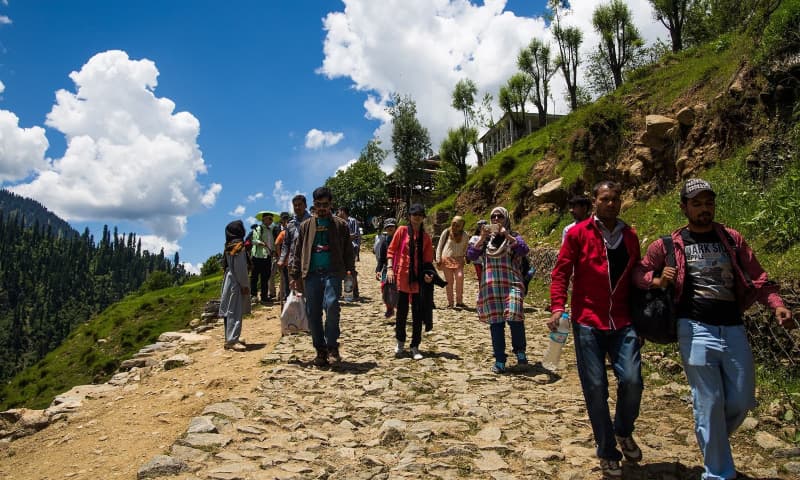 MINGORA: Commissioner Malakand division Riaz Khan Mehsud on Saturday directed the deputy commissioner to strictly implement the lockdown in their respective districts as well as the ban on entry of tourists to the region during the Eid holidays.
He said no tourist would be allowed to enter the division due to the coronavirus pandemic. He asked the tourists not to travel towards the scenic spots in Upper and Lower Dir, Chitral, Swat, Buner and Shangla districts during the Eid holidays.
"Due to Covid-19, a ban on the entry of tourists has been imposed in the whole of Malakand. In order to save the people from inconvenience they should not bother to travel to any district in the division, otherwise they would not be allowed to enter Malakand division," he said, adding the measure was taken to protect the citizens from rush in the recreational and public spaces.
The commissioner directed all the DCs to strictly check the entry points to all the districts and not allow any tourist to enter the region.
"Only local citizens will be allowed in on checking of their national identity cards," he directed.
Published in Dawn, May 24th, 2020