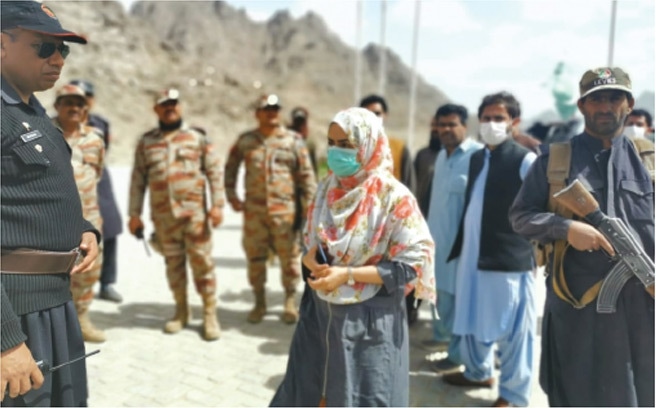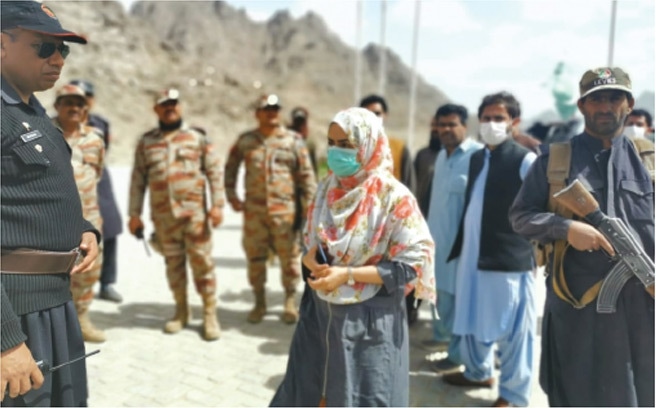 CHAGAI: A quarantine centre has been set up in Bahramchah in Chagai district near the border with Afghanistan.
One hundred tents with required facilities have been erected in the quarantine centre for the people expected to return from Afghanistan after reopening of Bahramchah border crossing.
Assistant Commissioner of Dalba­ndin Ayesha Zehri visited the quarantine centre in Bahramchah, inspected the facilities and received briefing by Frontier Corps officials on Friday.
Ms Zehri told this reporter that the border between Pakistan and Afghanistan near Chagai had been closed over coronavirus fears on the instructions of higher authorities.
She said a majority of people travelling to Afghanistan through Bahramchah border crossing on daily basis were local and they would be quarantined after their return to Pakistan.
Ms Zehri said: "We are going to be prepared for the coming flow of people returning to Pakistan from Afghanistan. These people are short in number and we will lodge them in quarantine to overcome the risk of coronavirus spread from Afgha­nistan to our country."
Meanwhile, 85 Pakistani nationals travelling without legal documents were thrown back to the Pakistan side of Taftan border by Iranian authorities on Friday.
Levies Force officials said the proper deportation procedure was not adopted by Iranian authorities as Taftan border crossing had been closed since Feb 23 after coronavirus outbreak in Iran.
The Pakistani citizens, believed to be heading towards Europe via Iran, were taken into custody by Levies Force officials who later shifted them to the quarantine centre after they were screened by health teams.
Published in Dawn, March 21st, 2020