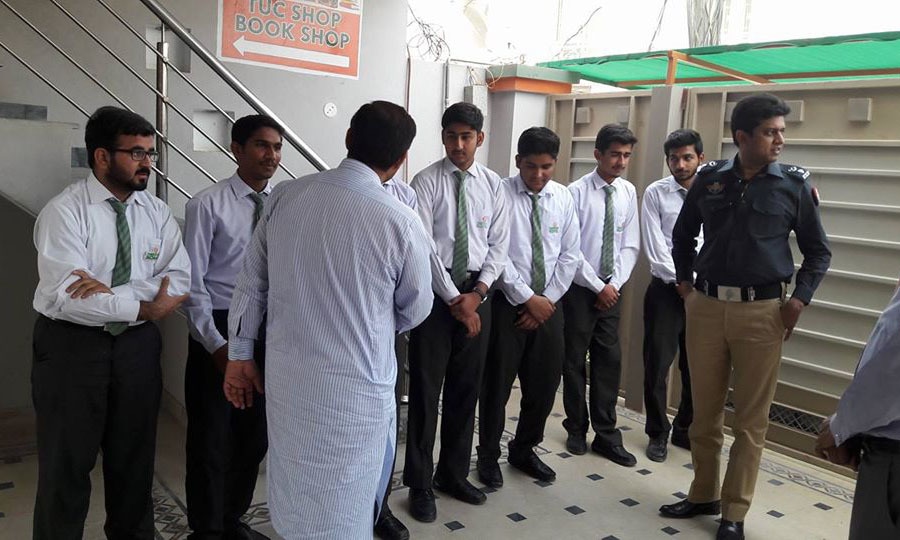 LAHORE: The city police see some link between the missing cases of a senior police officer and a former law officer, both happened to be friends.
Senior Superintendent of Police (SSP) Mufakhar Adeel went missing three days ago under mysterious circumstances. His friend and a former assistant advocate general, Shahbaz Ahmed Tattla, had been missing for the last seven days and a kidnapping case was registered in Naseerabad police station on Feb 10.
Adeel was currently serving as Punjab Constabulary Battalion Commander-I in Lahore and also worked on other positions in the past including SP Civil Lines Division in Lahore, SP security (Lahore High Court) and deputy director FIA.
Police sources said both Adeel and Tattla were seen together before the alleged kidnapping of the latter. The police officer joined investigation into the kidnap of his lawyer friend before he also disappeared two days ago.
A senior police officer on condition of anonymity told Dawn that Adeel's missing was closely associated with the alleged kidnapping of his close friend Mr Tattla.
He said the forensic evidence and CCTV footages suggested that they had developed some dispute.
Published in Dawn, February 14th, 2020