Adnan's Contrition
There are two ways of looking at Adnan Siddiqui's admission that the lines said by some of the characters in one of the most talked-about drama serials in our recent history, Meray Paas Tum Ho, were 'problematic'. One, he has become wise in hindsight. If that's the case, then he's certainly experienced enough to have nipped things in the bud before they became a problem. Two, he means it and is also trying to placate a certain segment of society that's not happy with those lines about women. Fine. Either way, no use closing the stable door after the horse has bolted. Or the protagonist is dead.
Pay Parity
Richa Chadha never ceases us to amaze her with her wisdom … and not just her looks. The debate about disparity in pay between male and female actors in Bollywood is still raging on. So when a journo sought her opinion about the issue, she replied that the industry rewards your box office prowess. It's really the number of bums you put on the seats. The day people start commanding a higher box office, they will get higher pay, she argued. It's not always about the battle of the sexes, is it?
Rare Sighting
Rapper Eminem rarely makes a public appearance, which is why his fans always itch to get a glimpse of him. On January 30, when another rapper, 50 Cent, received a star on the Hollywood Walk of Fame, Eminem surprised everyone by showing up at the event in support of his fellow musician. Not just that, he also addressed the audience. We think there's nothing surprising about it: he's trying to keep himself relevant in the age of Billie Eilishes and Khalids.
The Junoon Album
This is, arguably, one of the biggest bits of music-related news! That sufi rock (whatever that means) band Junoon had re-formed, we already knew. But the news is that in August this year they're going to release their first album in 17 years! Recall that the group had split up after the disappointing Dewaar (2003), with Ali Azmat and Brian O'Connell having gone their own ways. Now we have all three of the original line-up (Ali A, Brian C and Salman Ahmed) together again. So good news for music fans, and hope this time round there will be no dewaar between them.
The Finger
An interesting situation developed when model Hailey Bieber put her hand on her husband pop star Justin Bieber's chest at a red carpet event. Shutterbugs and fans immediately spotted that her pinky finger is crooked. It got tongues wagging. Hailey B, the perceptive gal that she is, did not take long to put them at ease. She took to her Instagram page and reasoned: "I have this thing called ectrodactyly and it causes my pinky fingers to look the way they do. It's genetic, I've had it my whole life. So people can stop asking me 'wtf is wrong with her pinky fingers'. Here's what's wrong. Lol." Nothing's wrong with you, dear. It's the people with crooked mentalities. Next time they ask about it, show them the finger.
K-Jo Bump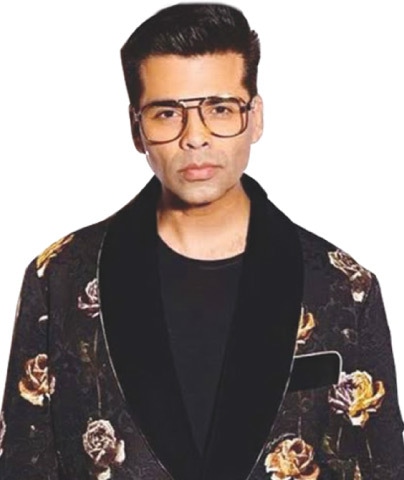 Last week, we commented on those who had objected to actress Sarwat Gilani's and hubby Fahad Mirza's public display of affection during their European vacation. Guess what, they're still in the news: while they were leaving their Italian leg of the tour, they bumped into Indian producer and director Karan Johar at Rome airport. They had an exchange of pleasantries, the couple took a video with him, and posted it on social media, calling K-Jo down-to-earth. Hmmm… no matter how down-to-earth he is, which we doubt he is, I bet he won't be rushing to book a coffee date with the couple from Pakistan.
Published in Dawn, ICON, February 9th, 2020