Art for Life
It was an unusual sight. On January 8, Sindh's Sufi singer Manjhi Faqeer — whose father's shrine was vandalised by extremist mobs in November 2019, after which he had requested the authorities to provide him with security — demonstrated outside the Karachi Press Club accompanied by his companions. The reason for the demonstration? That his hometown Bahrun in Sanghar looks like a backward area because it doesn't have basic amenities and infrastructural facilities. Answering a question, he argued that when those who run the state fail to address people's problems, it's the artist community's responsibility to rise to the occasion. Right on, Manjhi Faqeer! That's also what the Sufi message is: all are equal in the eyes of God.
Honest Armeena
We have nothing but respect for Pakistani showbiz personalities who have recently revealed about the psychological difficulties that they have had to face and endure in their careers. Armeena Khan is one of them. The Janaan and Bin Roye actress has said that, in the span of 10 years, she has 'conquered' eating disorders, anxiety and low self-esteem. And now she feels like a 'victor'. You sure are, girl. We hope you inspire other celebs to get rid of the veneer of phoniness around their lifestyles.
Writer-Director Tiff
Here's a measure of how, sometimes, it becomes difficult for creative people to co-exist. Director Ali Abbas Zafar (Salman Khan-starrers Sultan, Tiger Zinda Hai, Bharat) is making a yet to-be-named film. It is labeled a 'political drama' written by Gaurav Solanki with Saif Ali Khan playing the part of the protagonist. During the course of the shoot, for some reason, the director stopped the writer from coming to the set of the project, which irked the latter no end. (This, by the way, is common practice in Bollywood.) It has stirred a debate in the industry, and even Saif AK weighed in on the matter, arguing the 'director should have the last word on the set.' Chhote nawab or no chhote nawab, actors always know which side to be on. Kaam bhi to kerna hai…
Airline Blues
Poor Sonam Kapoor. She is livid because it has happened to her for the second time. In case you're wondering what we are talking about, well the (British) airline she has recently chosen to travel by internationally, lost her luggage twice in a month. On January 9, the actress on her Twitter page ranted that she's not going to travel by that airline again. Tell you what Sonam K, we think they've done it on purpose … and you may not be their favourite passenger.
Cooper Sobers Pitt
Now this is worth mulling over. Brad Pitt got off the bottle because of Bradley Cooper! Yes, that's what the actor claimed last week in his speech delivered at the National Board of Review Annual Awards Gala, where he was given the best actor prize for Once Upon a Time in Hollywood. It was Bradley C who presented him with the award. Hmmm … Does this mean that Bradley C's role in A Star is Born was based on someone he knows? Or knew once upon a time?
Oprah's Pull-Out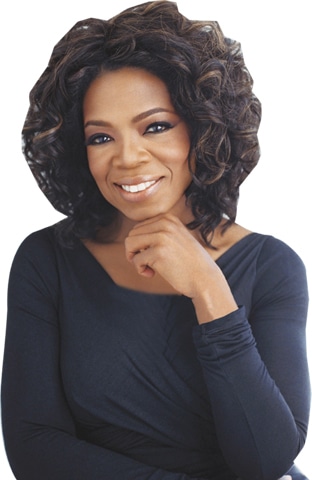 Oprah Winfrey was producing and distributing a documentary on the alleged sexual misconduct of record executive and film producer Russell Simmons. Not anymore. On January 10, arguably the most powerful woman in the world announced, "I have decided that I will no longer be executive producer on The Untitled Kirby Dick and Amy Ziering documentary... I unequivocally believe and support the [victim] women." However, "There is more work to be done on the film to illuminate the full scope of what the victims endured, and it has become clear that the filmmakers and I are not aligned in that creative vision." While there is bound to be controversy around Oprah's decision, since the film was to premiere next week at the Sundance Film Festival, a good number of activists could take stock of the key phrase here: 'full scope', not 'creative vision.'
Published in Dawn, ICON, January 19th, 2020