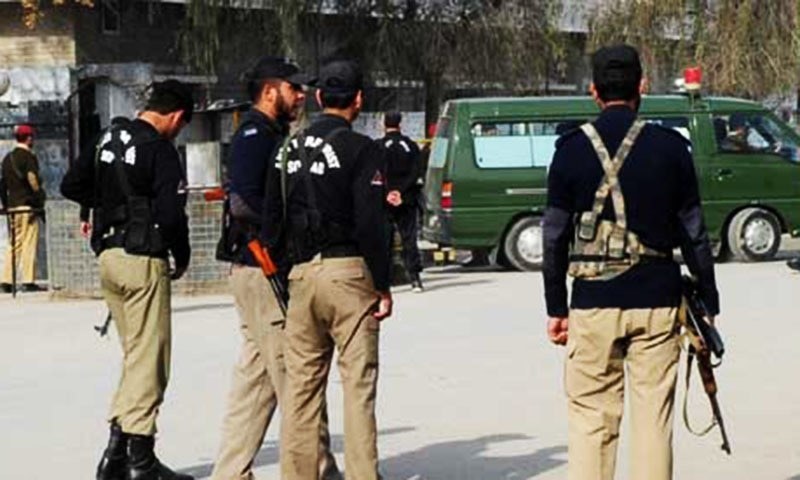 LAHORE: After rejecting the Punjab police chief's request for cancellation of orders to transfer four senior police officers posted in the province to the Centre, the Establishment Division, Islamabad, has also turned down the requisition Mr Shoaib Dastagir sent for six police officers needed by the province.
The Punjab IGP had recently sent a requisition for six officers of Police Service of Pakistan (PSP) serving in other provinces, including an officer working as personal staff officer of the Sindh police chief, an officer privy to the information told Dawn on Saturday.
The officer seeking anonymity said the request was sent to the Centre through the Punjab government following acute shortage of officers in the SP and SSP ranks in the province.
However, the Establishment Division (ED) turned down the IG's request citing refusal by other provinces to spare the PSP officers working there, he said.
IG had cited shortage of SPs, SSPs
The recent refusal by the Centre added to the problems being faced by Mr Dastagir in making appointments of 'officers of his choice' in Punjab. The prime minister had promised a 'free hand' to Mr Dastagir in matters of transfer, posting, the official said.
The requisition was sent for four PSP officers serving in BS-18 – Wahid Mahmood, Haroon Joya, Kashif Zulfiqar, Tauqeer Mohammad Naeem – and two in BS-17 – Ali Bin Tariq and Tasswar Iqbal. Mr Naeem was serving as PSO to Sindh IG Kaleem Imam.
In the requisition, the official said, Mr Dastagir argued that a majority of the officers demanded by Punjab had completed their compulsory tenure of three years of service out of their province of domicile under the rotation policy.
Earlier, the IGP had 'protested' the ED decision of transferring six police officers from Punjab to the Federal Investigation Agency without seeking his consent.
The IGP had taken up the issue with the federal government in an official letter written on Dec 10 through the Punjab additional chief secretary (services), the official said.
In the letter, Mr Dastagir had requested the Punjab government that the ED might kindly be moved for the cancellation of transfer orders of the six police officers, citing shortage of 40 police officers out of the 90 slots sanctioned for Punjab. However, the Centre turned down the request.
Published in Dawn, December 22nd, 2019