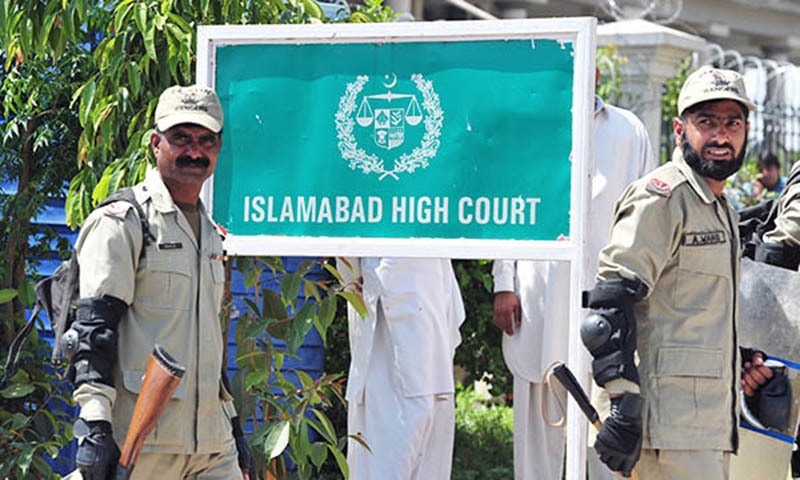 ISLAMABAD: The Islamabad High Court (IHC) on Monday summoned the deputy inspector general (DIG) of the Safe City Project in a missing person case.
Hearing a petition filed by father of the missing person, Justice Mohsin Akhtar Kayani observed that the billions of rupees Safe City Project had apparently failed to deliver.
Professor Mohammad Sharif filed the petition for the recovery of his 27-year-old son, electrical engineer Suleman Farooq who went missing from Phase III of Bahria Town Rawalpindi on Oct 4.
The petitioner approached the Loi Bher police station and lodged FIR against the disappearance of his son.
According to the petition, Farooq has been running from pillar to post to trace the whereabouts of his son.
He said a complaint had also been filed with the commission of inquiry chairman on enforced disappearances but to no avail.
During the hearing of the petition, IHC Justice Mohsin Akhtar Kayani questioned the utility of Rs7.5 billion Safe City Project as it could not trace without number plate cars especially those that are used for the abduction of citizen.
Justice Kayani passed these remarks after the police informed the court that the vehicle which was used in the abduction of Farooq was without a number plate.
Justice Kayani expressed concerns that the police despite the support of a number of cameras installed under the Safe City Project, numerous checkposts and resources could not stop enforced disappearances.
Subsequently, the judge directed the DIG Safe City Project to appear on Jan 10.
The interior secretary has been asked to nominate an officer not less than the rank of joint secretary for court's assistance.
The defence secretary has also been asked to depute director-level officer and to submit a reply to the petition by next date of hearing.
Published in Dawn, December 10th, 2019