December 03, 2019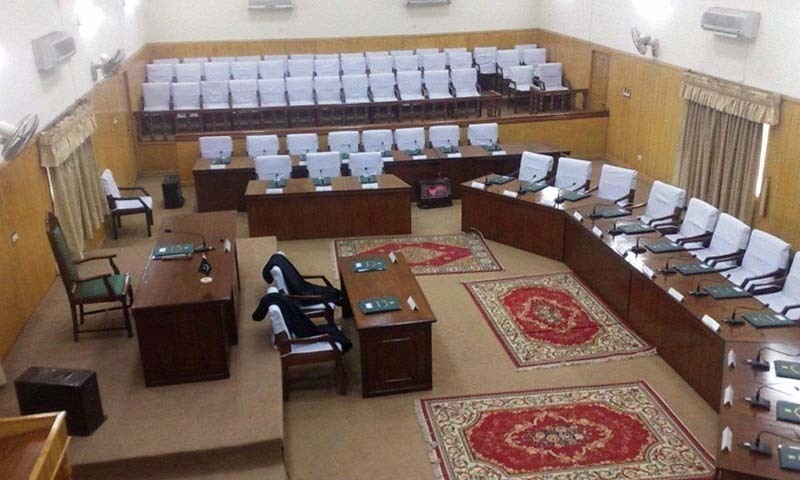 GILGIT: Lawmaker Javed Hussain on Monday submitted a calling-attention notice in the Gilgit-Baltistan Assembly secretariat to draw the attention of the House towards the difficulties the stranded traders in China had been facing for last few days.
Over 100 local traders with consignments have been stranded in Tashkurgan city of Xinjiang province in China for last three days owing to no-availability of transportation between Pakistan and China via the Khunjerab border as the Khunjerab pass was closed to all types of traffic for four winter months on Nov 30.
Javed Hussain said through the calling-attention notice he wanted to draw attention of the house towards the grave issue. He said the Chinese government couldn't provide transportation to Pakistani traders before closing of the border.
The calling-attention has requested the assembly to ask the GB government to contact the federal ministry of interior for temporarily opening of the Khunjerab pass to facilitate the stranded traders to return to their homes along with the consignments.
Meanwhile, Nagar Chamber of Commerce and Industry president Ayub Waziri and Hunza Chamber president Mohammad Raziq have written separate letters to the Chinese ambassador in Pakistan to play his role in facilitating the stranded traders to travel to Pakistan.
Also, Mohammad Ali Quaid, deputy convener Federation of Pakistan Chambers of Commerce and Industry, told Dawn that it was duty of the Chinese government to provide transportation facilities to Pakistani passengers travelling through Khunjerab pass.
"Before closure of border on Nov 30, the Chinese government did not provide transport facility to Pakistani traders, therefore a large number of traders with their consignments got stuck in China," he said.
Majority of the stranded passengers travelled to China on border passes issued by the GB government. The validity of the border pass was Nov 30. The older of the pass cannot travel beyond Xinjiang province of China, and they only can travel through Khunjerab pass.
"We have requested the relevant authorities to solve the issues of stranded Pakistani traders in China," said Mr Quaid.
Published in Dawn, December 3rd, 2019