Fakeer Harassed
Words fail us. Why would anyone harass and threaten someone like the Sufi singer Manjhee Fakeer? On November 21, two dozen men came to his village Bharoon Sharif, reportedly criticising the message of interfaith harmony that the artist tries to put across by virtue of his singing. They even uprooted the signboard to the Fakeer Dur Muhammad Shah shrine near the village. The singer immediately requested that the law-enforcing agencies of the country provide him with security. God help our society … is the phrase that comes to mind.
Doc Bapsi
Great news for admirers of contemporary literature and films! A Chicago-based nonprofit called Explore Their Stories, Inc is making a movie on the life and work of eminent Pakistani novelist Bapsi Sidhwa (Ice Candy Man, An American Brat). The project is now in the production stage after the very important phase of research and development. The brains behind the project and the film's director Sadiq Uqaili says that 70 percent of the film, which has been shot all over the world, is already in the can and that she is looking for support to finish the project. The makers of the documentary are calling it 'a cinematic retelling of her life story and a dramatic representation of some pieces of her books'. That sounds mouthwateringly ice-candy good.
Not So Befikre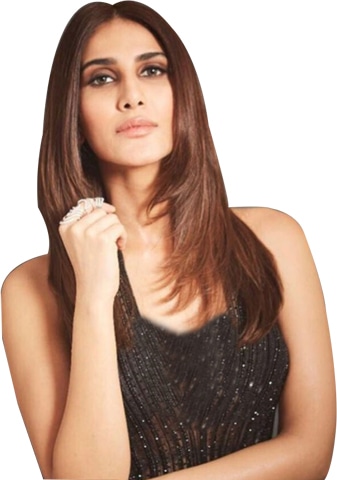 Here's another harrowing piece of evidence of where Indian society is headed. Last week, someone named Rama Sawant filed a complaint against actress Vaani Kapoor (Befikre) with the NM Joshi Marg Police Station 'for wearing a deep-neck top with Ram's name printed on it'. The reference was to a photo which Vaani K had put up on social media and, the moment she heard about the complaint (she has been called by the police to record her side of the story), the actress hurriedly took it down from her account. The fear of bigoted mobs continues to grow in India. Meanwhile, Bollywood is happy taking selfies with Narendra Modi.
Shaukat Azmi, Alas!
Shaukat Azmi, wife of the late poet Kaifi Azmi and mother of actress Shabana and cinematographer Baba Azmi, died in Mumbai on November 22. She was 93.
Shaukat A was a staunch supporter of the socialist cause, which is why she stood shoulder to shoulder with Kaifi sahib in his pursuit of a just and equitable society. She took part in the Progressive Writers Movement (PWM) and the Indian People's Theatre Association (IPTA). She also made a name as a theatre and film actress herself — acting in renowned productions such as Garam Hawa, Umrao Jaan and Salaam Bombay! — and wrote a well-received autobiography about her life with Kaifi sahib, titled Kaifi and I which was later turned into a play. May she rest in peace.
Sleepy Hollow
On November 20, singer/songwriter Billie Eilish became the youngest artist (she's 18) to be nominated in all four of the major Grammy Award categories — record of the year, album of the year, song of the year and best new artist. You would think that she must be cock-a-hoop about it. Nope. She told Jimmy Kimmel on his TV show that when the nominations were announced, she was asleep. "That [nominations] went up, like, at 5am. I'm not gonna wake up for that. My mom came and woke me up… and I was, like, half asleep, like, 'cool'." Well, Billie E, we hope your fans are never equally nonchalant about your songs.
Sister-in-Law Says
The saas-bahu and nand-bhawaj issues aren't an exclusive domain of the subcontinent. The entire world faces them. It's been a while since actor Liam Hemsworth and pop star Miley Cyrus parted ways. Ever since, the former has been a bit depressed. And who comes to his psychological rescue? His sister-in-law, wife of his brother Chris Hemsworth, Elsa Pataky.
Elsa P, the famous Spanish model and actress, has given an interview to a showbiz magazine in which she has claimed that Liam H deserves better than Miley C. Ouch! We feel a song about the oppression of sisters-in-law is in the offing.
Published in Dawn, ICON, December 1st, 2019