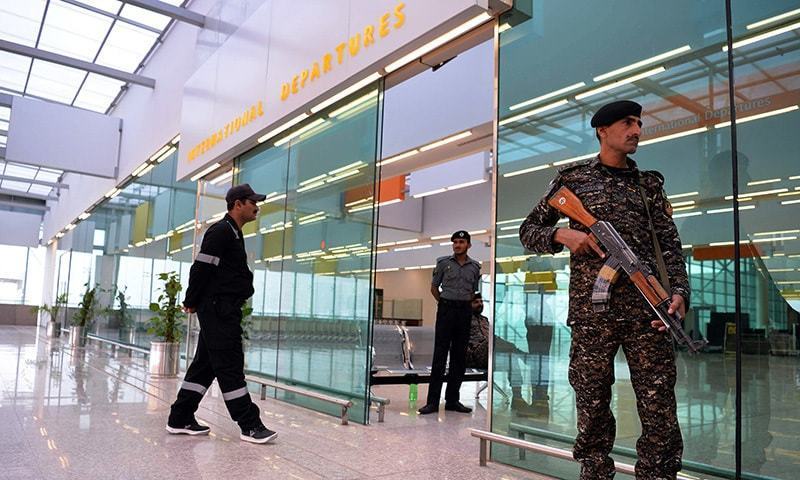 RAWALPINDI: An American national was denied entry into the country by immigration staff at the Islamabad International Airport because she had been 'blacklisted'.
According to sources, the 85-year-old American woman arrived on Pakistan International Airlines flight PK-701 from Heathrow Thursday night.
Soon after she reported to Federal Investigation Agency (FIA) immigration staff, she was denied entry into Pakistan because her passport was listed on the Integrated Border Management System and she had been blacklisted and was to be arrested whenever she landed.
An immigration official said she could not be arrested because she was not involved in any crimes in Pakistan. Her name was placed on the blacklist by the United States, so she was deported to the US.
He said that when the woman was refused entry, she began shouting, got up from her wheelchair and laid down on the floor of the airport lounge.
She was quoted as asking why she was being denied a landing permit, saying she was a Muslim and had been doing charity work in Abbottabad.
After finishing their paperwork, the immigration staff wrote to the PIA to deport her as this is the responsibility of the airline on which she flew to Pakistan. She was finally deported on Monday, on board PIA flight PK-701 to Manchester.
Published in Dawn, November 12th, 2019