Mehwish as BB
This is something genuinely to look forward to. Actor Mehwish Hayat — who seems to be everywhere these days — has confirmed she will be playing former prime minister of Pakistan Shaheed Mohtarma Benazir Bhutto, in a biopic soon to be made on the late politician's life and work.
Giving an interview to a foreign news network, the actress said she loves BB who was the first female prime minister of the country. She added this was "such a great thing … people need to know more about her." Indeed, they do. Let's hope Mehwish H — and the unnamed filmmakers — can do justice to the project.
Money's Worth
Sports and showbiz in the subcontinent have always had a strong connection. Here's another evidence of it: arguably the best left-arm fast bowler the history of cricket has ever seen, Wasim Akram, and the debonair leading man of Pakistani showbiz, Fawad Khan, will be seen flexing their acting muscles together in a film titled Money Back Guarantee helmed by comedian Faisal Qureshi. Mouthwatering prospects indeed!
Let's see whether the well thought-out toe-crushing yorkers of the former will make the project work for the director or the melodramatic handsomeness of the latter. Our guess is it's going to be a bit of both.
Jami's Trauma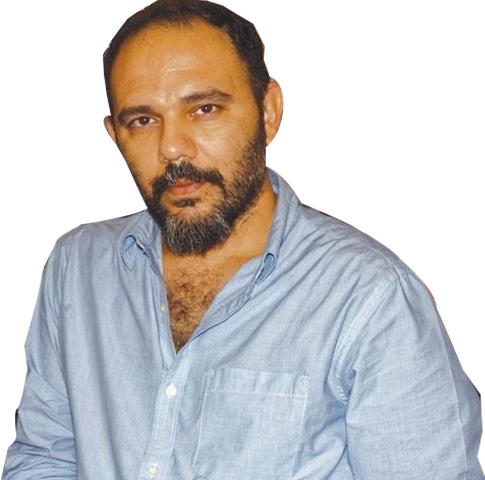 The revelations that filmmaker Jami has made through his Twitter account about him being raped 13 years ago have understandably shocked all. The director of Moor has been a forceful supporter of the #MeToo movement and has said he came out with his disclosure in order to prevent the movement being unfairly tarred after some on social media had begun to attack its negative impact in a few controversial cases. We wish Jami recovers soon from his traumatic experience and continues to raise his voice for the very real victims of sexual assault.
Groped
What's wrong with this world? Why are there so many frustrated people around? Last week, singer Nick Jonas (hubby of Priyanka Chopra) was performing at a concert in Los Angeles where he was groped from behind by a member of the audience.
The video of the incident shows a security guard trying to stop that girl from extending her hand, but she tries a number of times to touch the pop star. Lord! Like the title of one of his songs, she should be in 'chains'.
Love in the Middle
All of us have heard and seen Sean Diddy Combs change his showbiz names more than once. Well, now, the rapper is aiming to change his real name. He has applied to a court in Los Angeles that his middle name be legally changed from Sean John Combs to Sean Love Combs. Till last reports came in, the court hadn't yet made up its mind on whether it would allow the musician to keep lovin'…
Robert Evans, Alas!
Famed Hollywood film producer Robert Evans passed away on October 29. He was 89. The late producer was known for taking out-of-the-box decisions in giving the go-ahead to movies that not many financiers would even think of putting their money on. As a result, the world got to see masterpieces such as The Godfather I and II, Chinatown and Rosemary's Baby.
In the 1960s, he was also responsible for turning Paramount Pictures around when the company was about to disappear from the horizon of the moviemaking business. May he rest in peace.
Published in Dawn, ICON, November 3rd, 2019