CS Kudos
This is not a comment on how the first episode of Coke Studio Season 12 fared music-wise, but a gesture of appreciation for its makers for one important thing that they have done — or rather have not done — in the latest edition of the show.
After harsh criticism that was levelled against the previous couple of seasons for letting the standard of the programme dip, Rohail Hyatt and company haven't tried to overcorrect things by going overboard with experimentation in the name of 'doing something different'. The focus is on producing good music, which is the right way to go about the studio. And the original way.
Cleared for Screening
Finally, better sense has prevailed, as Shamoon Abbasi's film Durj, which had hit censor snags, was last week cleared by the Central Censor Board for a nationwide release. Not that it was an easy decision to make.
After a second viewing the board asked for minor cuts, that is, some 'graphic scenes' were removed from the original uncut version. Good to know that freedom of expression is still valued in our country … albeit with constrained expression.
Bodyguard Shiv Sena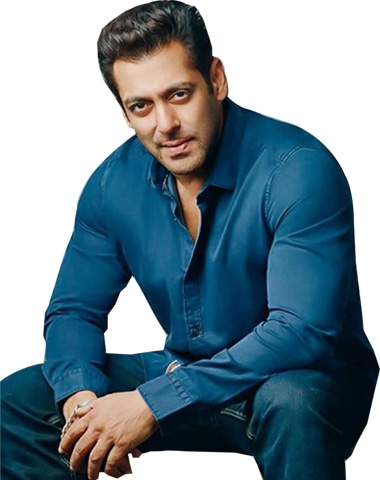 Weird things have begun to happen in the Indian film industry. Salman Khan's bodyguard named Shera is a known figure in showbiz circles. On Oct 19, he formally joined the rightwing Hindutva party Shiv Sena.
This was announced by none other than the party's chief Aditya Thackeray. Should Salman K be a worried man? More than him, it's Indian society that perhaps needs to take stock of things.
Gaga Tumble
Lovers and admirers of Lady Gaga must've had their hearts in their mouths when they heard about (or saw) the tumble that she took on stage on October 17. The Oscar-winning pop star was performing in Las Vegas when she invited an uber-excited young fan on to the stage.
The boy, overcome with emotion, picked her up in his arms. In the heat of the moment, he didn't realise that he was near the edge of the stage and fell off it with Lady G. Thankfully, no one got hurt because the orchestra pit was shallow. Wink.
J-Law ties the knot
The 29-year-old effervescent Hollywood star Jennifer Lawrence got married to 34-year-old Cooke Maroney at the Belcourt mansion in Newport, Rhode Island on October 19.
The ceremony wasn't an elaborate one as the list of guests did not exceed more than 150. But there was quality in it, because the invitees included, among others, Emma Stone, Amy Schumer and Adele. In case anyone doesn't know, Cooke M is an art dealer from New York. He, for sure, can recognise quality art(ist).
Zoned Out
It seems that with Housefull 4 (release date October 25) directed by Farhad Samji, actor Bobby Deol has made a comeback into the film industry. His presence in last year's Race 3, after a hiatus of a few years, was strongly felt by cine-goers. When a journo asked him about his return, he replied that he is here for the long term and wants to step out of his 'comfort zone' now. Wait a minute — Bobby D had a comfort zone in Bollywood?
Published in Dawn, ICON, October 27th, 2019