From meeting the PM to visiting the mountainous north, Prince William and Kate have spent a busy two days in Pakistan.
They've been in the country for only two days, but Britain's Prince William and his wife Kate Middleton's maiden visit to Pakistan has been a whirlwind of activity.
After landing in Islamabad to a red-carpet welcome, the Duke and Duchess of Cambridge spent their first full day in Pakistan visiting a girl's college in the capital and the Margalla Hills, and later meeting President Arif Alvi and Prime Minister Imran Khan at their official residences. In the evening, they mingled with the who's who of the country's political, entertainment and business spheres at a reception in Islamabad.
On Wednesday, the royal couple flew to Chitral and visited the foothills of the Hindu Kush mountain range to witness the effects of climate change. They also experienced the culture of the Kalash people during a visit to their native area.
Below is a pictorial account of Prince William and Kate's journey in Pakistan so far.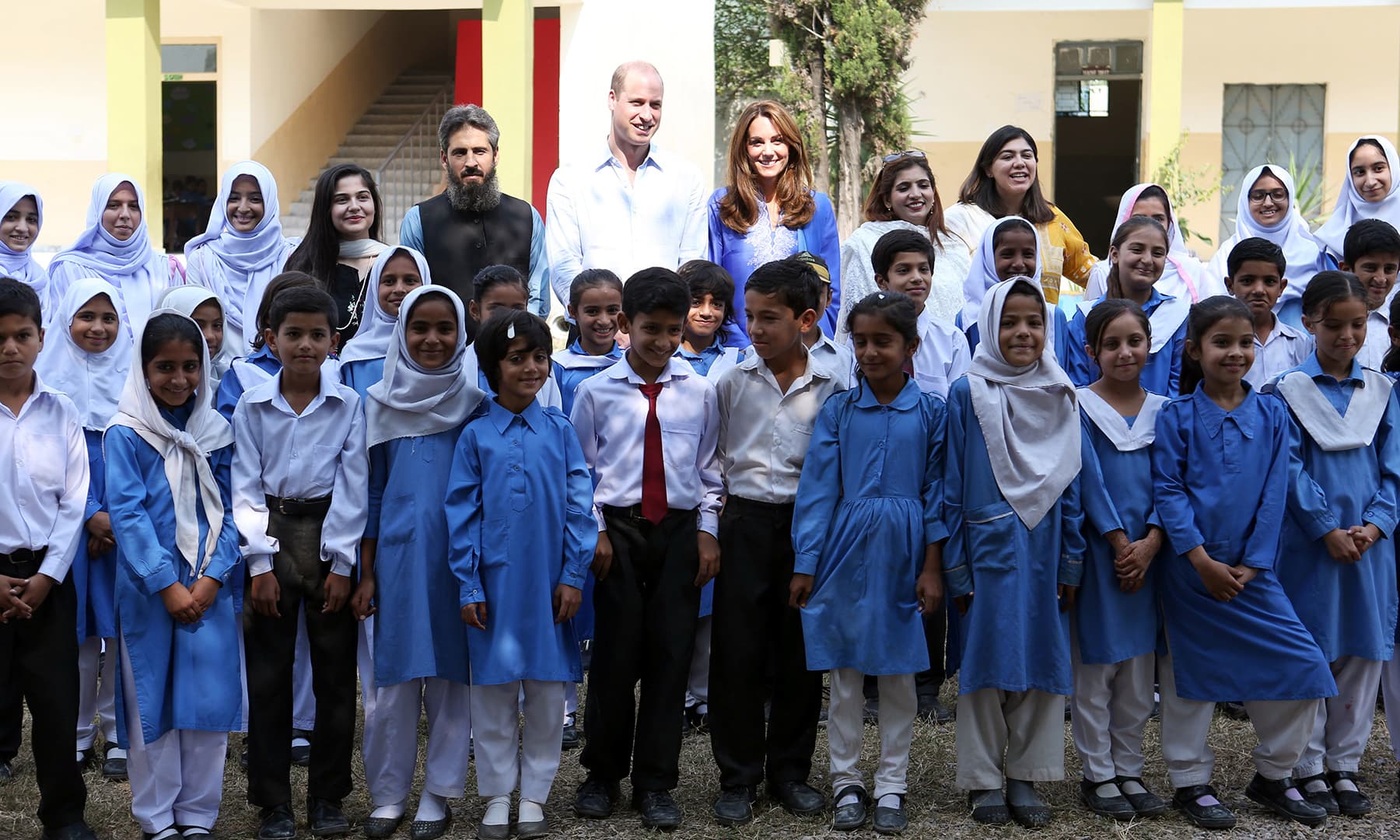 ---
Header image: Britain's Prince William and Catherine, Duchess of Cambridge visit a settlement of the Kalash people in Chitral on Wednesday. — Reuters