Celeb Climate Strikes
It was heartening to see Pakistani showbiz personalities joining the global protests on climate change on Sept 20. The event took place in 120 countries around the world simultaneously and in 22 cities across Pakistan itself. Pakistani stars who took part in the programmes included Nimra Bucha, Shaniera Akram, Shehzad Roy, Adnan Malik, Anoushey Ashraf, Eman Suleman and Khalid Malik. Good on our celeb peeps! Of course, the real issues of climate change are often not as glamorous and need more than sporadic celeb attention.
But we have full confidence our celebs are ready to get down and dirty in the policy trenches.
Emmy for Asad
Pakistani filmmakers have begun to make their presence felt on the global stage.
Earlier this month, Saim Sadiq's short film Darling won an award at the Venice Film Festival. And on Sept 24, another young Pakistani director Asad Faruqi gave us good reason to be optimistic about our industry by winning an American News and Documentary Emmy for his film Armed with Faith in the 'Outstanding Politics and Government Documentary' category. The documentary tells the tale of the valiant men of the Khyber Pakhtunkhwa bomb defusal squad. Congrats to Asad F! More please.
Fahad Zindabad
A few weeks ago, director Nabeel Qureshi and his filmmaking partner Fizza Ali Meerza had announced that they were going to release two films in 2020 since the ban on screening of Indian movies was causing a bit of a setback to the cinema business in terms of footfalls. The two projects are titled Quaid-i-Azam Zindabad and Fatman. On September 18, news broke that Fahad Mustafa would be playing the male lead in Quaid-i-Azam Zindabad.Seriously? That's certainly a surprise. Why Fahad M, we wondered. Nabeel Q's favorite answer: why not?
Dog Days
Critics are praising Renée Zellweger's portrayal of Judy Garland in the film Judy to the skies, hinting it may earn her a second Oscar nod. The smart (and beautiful) woman that she is, the actress is trying to underplay such noises. Talking to an entertainment TV channel, she intelligently took the attention off the subject saying, "I gotta take care of my dogs and make sure that they're sorted and have their shots and all kinds of things that need to happen every day. I think about that stuff more than anything else." Yep, we believe you Renée Z. In case you do win the Oscar, don't forget to thank your dogs.
Salam on Netflix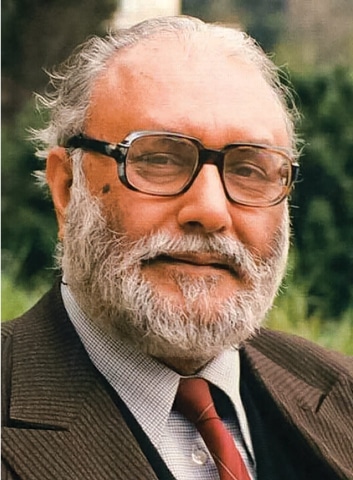 Merit, no matter how hard you try, cannot be overlooked. Filmmaker Zakir Thaver's documentary on Pakistan's first Nobel laureate Dr Abdul Salam, which has already been screened at several film festivals and won a few awards, will be viewable on Netflix from next month. It's a noteworthy sign on at least two counts: one, Salam the doc — like most documentaries — doesn't have many takers in the mainstream media in Pakistan; two, Netflix seems to be getting increasingly interested in Pakistani content. So, way to go.
Royal Pains
On Sept 21, Kareena Kapoor-Khan turned 39. To celebrate the occasion, hubby Saif Ali Khan decided to bring the family to Pataudi Palace (their ancestral home in Haryana) a day before from London (where the couple and their son Taimur were vacationing). He booked a car from Delhi airport to take them to their palace. Unfortunately, the car driver lost his way. The chhote nawab had to, midway, ask a young man for directions, who happily helped him out but also squealed to a host of others that the royal Bollywood pair was amongst them.
This created quite a scene as requests for 'selfies' ensued, and the Pataudis reached home far later than expected. Ah, the price movie stars pay for being famous.
Published in Dawn, ICON, September 29th, 2019