August 19, 2019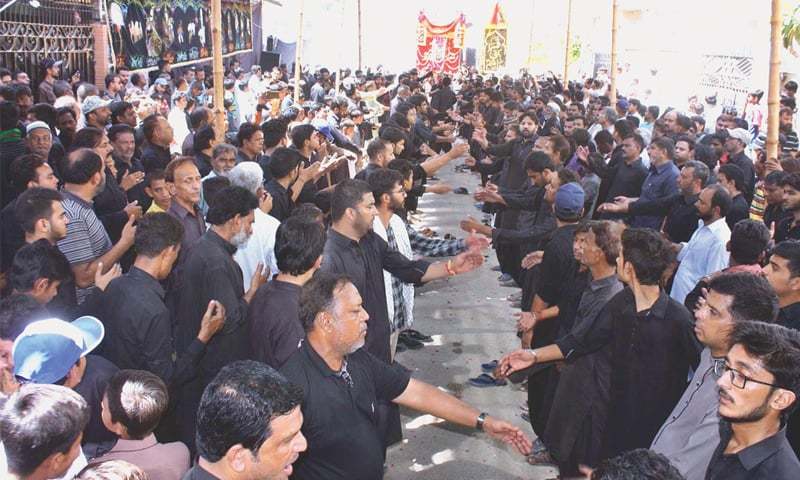 RAWALPINDI: The police are monitoring social media accounts belonging to banned organisations, their activists and individuals on the Anti-Terrorism Act's (ATA) Fourth Schedule, as well as accounts that upload hate speech, and have been directed to book such elements under the ATA.
The Rawalpindi city police officer (CPO) ordered police to start monitoring banned organisations' social media activists during a meeting held to review security arrangements for the month of Muharram.
The CPO directed police to arrest suspects and register cases under the National Action Plan against people suspected of involvement in uploading or propagating hate literature and material on social media aimed at deteriorating the law and order situation.
He said that that terrorist organisation and groups banned by the interior department, as well as individuals on the Fourth Schedule, are more likely to increase activity during Muharram.
He said these activities would cause hatred to spread among the public, and therefore the police has decided to crack down on such elements.
He said that anyone who uploads hateful or derogatory literature on social media or on messaging platforms should be arrested, as well as the administrator of the concerned social media 'group', immediately and cases should be registered against them under the ATA.
He said that the peace committee meetings should be ensured immediately at the police station, circle, division and district level.
Police officials should remain in touch with peace committee members, he said, adding that the existing ban on loudspeakers should be strictly enforced in Muharram.
He said every legal action should be taken to consolidate peace and harmony in society. If someone with a record of misbehaviour and hatred cannot be reformed, measures should be taken to ensure house arrest to maintain the peace, he added.
Published in Dawn, August 19th, 2019