August 11, 2019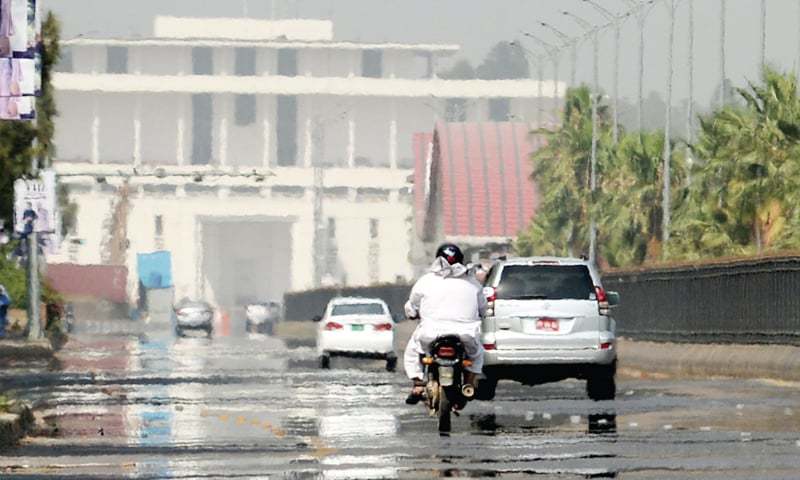 ISLAMABAD: Though route planners are commonly used in developed countries to help citizens plan the safest and clear route before starting their journey, the Capital Development Authority (CDA) has finalised arrangements to launch such a facility for the first time by the end of the current month.
Motorists would have to install an app on their mobile phones to keep in touch with the control room of the authority and choose the clearest route.
"The idea is to give information to people about clear routes for travel so that they could avoid inconvenience. The app would be called Capital Roads Information System (CRIS)," CDA Chairman Amer Ali Ahmed told Dawn.
Motorists would have to install app on their mobile phones to keep in touch with a control room and choose clearest route for travel
He said in the first phase information would be available the Islamabad Expressway from Zero Point to Koral Chowk and soon afterward Kashmir Highway would also be linked with the app.
When asked to explain the CRIS, he said if a person wants to go from Blue Area to Police Lines they would be able to check the route first. If they find the road blocked at Zero Point or Peshawar Mor, they could choose an alternative route to reach the destination.
"Currently, motorists get stuck in a traffic jam and it becomes impossible for them to get out of the place. As a result, traffic police and other department officials also face problems. Route planners are used in a number of countries so we have decided that it should also be launched in the federal capital," he said.
Replying a question, Mr Ahmed said 540 cameras had been installed on the route and a control room also established.
"Initially, there was a proposal that people would be allowed access to the cameras just like in some developed countries so that they would check the roads live and then plan for their travel. But later the idea was dropped. However, the police, control room and other departments staff will have access to cameras."
Another good thing is that people would be able to give their feedback so there will be a room for improvement, he said.
CDA spokesperson Safdar Shah said 14 cameras had been installed on the highway from Zero Point to Koral Chowk to check the speed of vehicles.
Each camera will be able to check a vehicle up to one kilometre and it will become possible to take action against the speed violators, he said.
He said there would be a helpline and people would also be able to contact Rescue 1122 and 115 through the app.
Towards the development of a smart highway project, which is scheduled to be launched in Islamabad by the end of August, a presentation on the CRIS was given in which the CDA chairman reviewed and finalised the prototype of the app, said a statement.
CRIS will be linked up with Islamabad Highway and Kashmir Highway Green Wave Smart Signaling regimen.
The system is likely to be linked with the police, traffic police and 1122, it added.
Published in Dawn, August 11th, 2019