June 16, 2019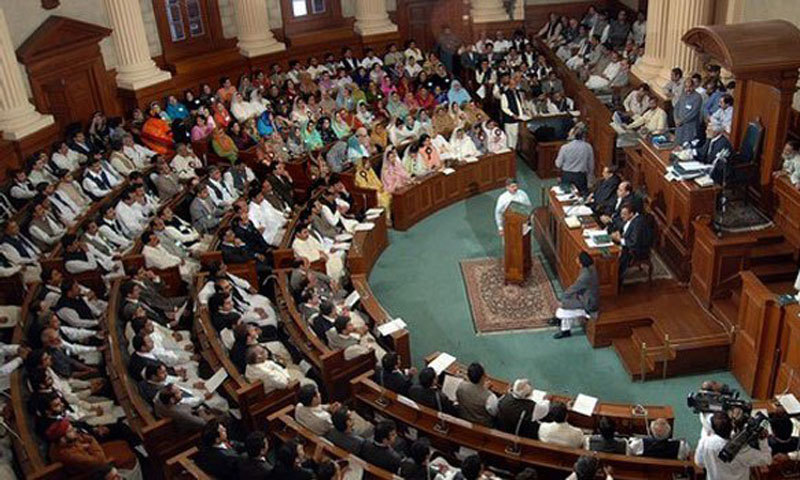 LAHORE: Punjab's budget for the next financial year is a paradigm shift in the provincial development policy, says finance minister Makhdum Hashmi Jawan Bakht.
Speaking at the post-budget press conference on Saturday, the Makhdum said the first full-year budget by the Pakistan Tehreek-i-Insaf (PTI) government aims at "developing a healthy and educated human resource through soft interventions and heavy investments in social sectors."
Further, he added, the budget proposals would help to narrow the development gaps between the different regions of the province.
Bakht says funds for south Punjab can't be re-appropriated in other region
"We have allocated 35 per cent of the Rs350 billion provincial annual development programme (ADP) for the backward districts of south Punjab to provide public services to the people of that region. The funds allocated for development schemes in south Punjab will be protected and their re-appropriation for a project in other parts of the province will not be allowed," the minister said as he spoke about the major initiatives proposed in the budget.
Replying to a question regarding low allocation for the development projects, he said the government had the option of borrowing more money to spend on large projects for drawing political capital at the time of next election. That would have been unsustainable.
"We have taken the difficult path and swallowed the bitter pill by producing an austerity budget and implementing the much-needed financial and policy reforms for long-term sustainable economic growth. At the end of our term in government, this province would be in a much better shape," he said, defending the PTI government's development priorities.
He said the provincial social protection programme targeted elimination of the divide that exists between the rich and the poor in line with the vision of Prime Minister Imran Khan. "Our objective is to reduce inequality, invest in people and lift lagging districts under the Punjab Ehsaas Programme."
Explaining the salient features of the social protection programme, Punjab Social Protection Authority director general Ali Asjad said the World Bank had agreed to provide Punjab a soft 40-year loan of $200 million to reduce the incidence of stunting in children in the province in line with the prime minister's vision. Additionally, he said, the British government would provide a grant of £36 million for financial empowerment of rural women for poverty alleviation.
He also gave details of the social protection initiatives announced in the budget for acid burn survivors, the disabled persons, elderly people, transgender persons, widows and orphans. "The objective of the provincial social programme is to help them earn some cash for their needs in return for doing community service."
Published in Dawn, June 16th, 2019