June 09, 2019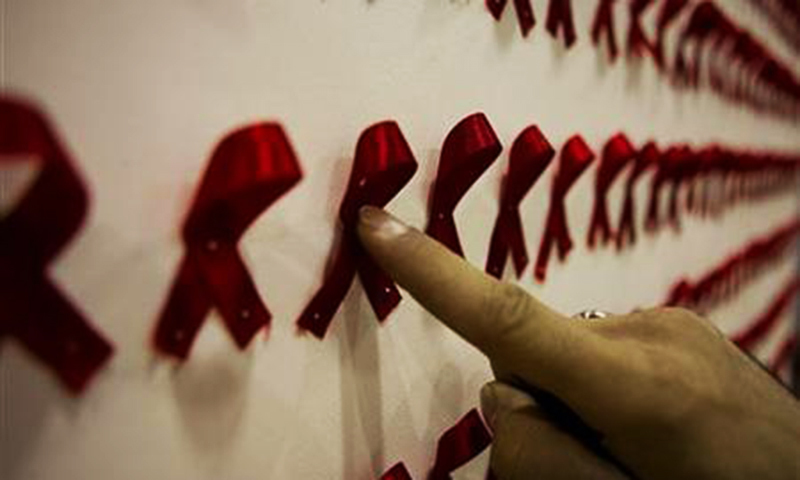 LARKANA: The team of health experts that visited Ratodero on federal government's request to investigate spread of HIV/AIDS in the town of Larkana district and prepare their recommendations to contain the situation, shared its preliminary findings with Sindh Health Minister Dr Azra Pechuho on Saturday.
Dr Oliver Morgan, Dr Karl Schenkel, Dr Water Zingg, Dr Joumana Hermez and Dr Fahimda Khan discussed findings of their respective teams with the minister at a meeting held in Darbar Hall, sources said.
Larkana Commissioner Sal­eem Raza, Deputy Commissio­ner Javed Ahmed Jagirani and other officials concerned inclu­ding the district health officer and Chandka Medical College Hospital (CMCH) medical supe­rin­tendent were also present.
The expert also apprised the minister of their teams' future plans. Speaking to local reporters, Dr Pechuho said the experts [from World Health Organisation] in their preliminary report "identified certain weaknesses". They briefed the meeting about their pattern of investigation and working, besides discussing a future strategy regarding their work in the field, she said, adding that the teams would share more of their findings with the health department after completing the investigation.
Responding to a question regarding the reported shortage of medicines for the treatment of HIV, she said: "No doubt we have to overcome it; we have already placed orders for the medicines and will surely receive the same within a couple of weeks".
She said that the Global Fund, through federal government, would extend funds and subsequently we [the health department] would receive the medicines and kits.
She said that Unicef was helping a lot and with its cooperation soon a treatment centre for women would be established in Larkana.
She said the health department had conducted blood screening of more than 26,000 people at the Ratodero Taluka Hospital and other health facilities in the district.
She termed the number "a record".
About the non-recipient pati­ents [children], she said they would have to undergo treatment of the other infectious diseases they were suffering from. Then they would definitely be put on the HIV/AIDS treatment, she added.
She urged the media to show restraint in approaching the WHO teams engaged in the task.
"They feel being obstruc­ted in performing their job when media personnel try to ask them questions," she claimed. Instead, she advised the media should better appr­oach the health department's focal person for any information.
WHO in its June 3 report regarding the HIV/AIDS situation in Ratodero said that so far 26,041 persons had been scree­ned at the Ratodero Taluka Hospital, sources in the health department said on Saturday.
Giving a break-up, the report said 751 were diagnosed HIV-positive and the number of children among them was 604.
Funding to the tune of US$1.5 million was required to meet the challenge, the sources said.
The WHO teams on Saturday visited the blood screening centre at the hospital.
Published in Dawn, June 9th, 2019