May 12, 2019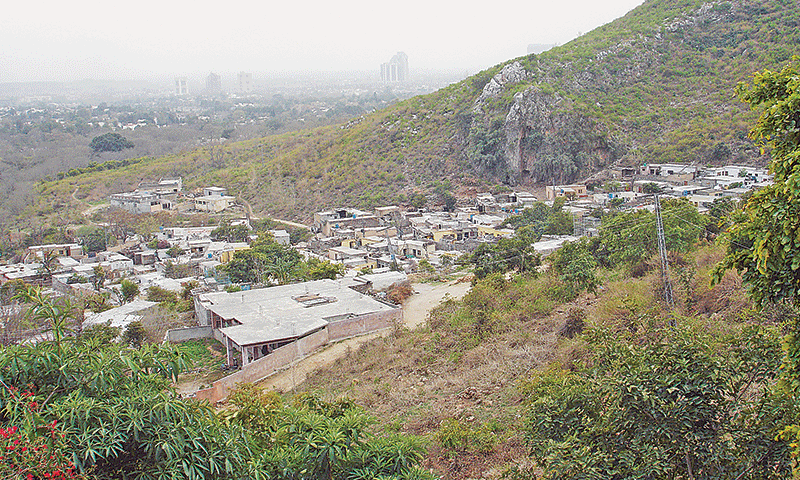 ISLAMABAD: Though for decades the mushroom growth of slums could not be stopped in the federal capital, the civic agency has finally devised a policy to curtail further growth of illegal settlements.
"We have observed that most of the illegal constructions are made on Saturdays and Sundays as due to holidays it becomes difficult for the Capital Development Authority (CDA) to keep an eye on the illegal constructions. Now it has been decided to depute members of the enforcement team at slums during holidays to take prompt action against such constructions," CDA spokesperson Safdar Shah told Dawn.
"It has been observed that people raise structures during holidays and families start living there. It becomes difficult to remove those structures as it becomes a humanitarian issue and no one wants to evict women and children from such structures," he said.
Now inspectors and supervisors of the enforcement wing will remain deputed in the slums to report any construction activity. Action would be taken without any delay and the structures will be removed before their completion, Mr Shah said.
Enforcement wing will keep an eye on illegal construction in slums on Saturdays and Sundays, official says
According to reports, there are around 42 slums in the federal capital. Though CDA time to time announced different formulas such as converting the slums into model villages or shifting its dwellers somewhere else, the issue could not be resolved.
On the other hand, residents of slums have been living without facilities of sanitation, water and electricity due to which problems continuously increased for them as well as for residents of planned areas.
The slums are located all over the city, including F-6, F-7, G-6, G-7, G-8, H-9, H-10, I-9, I-10 and I-11. Some of them have been named as Musharraf Colony (G-8), Miskeen Colony (G-8), Shopper Colony (G-7), Allama Iqbal Colony (G-7) and Gora Colony (H-9). Most of them have been established along nullahs.
According to a statement issued on Saturday, CDA has decided to conduct strict monitoring to curtail/stop further expansion of katchi abadis. The special teams continued working on weekly holidays and demolished several ongoing illegal constructions.
"On Saturday, monitoring team of the enforcement directorate visited Shopper Colony where some new illegal constructions were observed. They were demolished immediately. The monitoring team also observed illegal extension to a wall being carried out in the vicinity of France Colony, F / 7-4, and demolished it."
Similarly, the monitoring team visited Sarai-i-Aam, G-7/2, Bank Colony, G-7/1, Musharraf Colony, G-8/1, slums at G-6/2, 100 Quarters and inspected the slum of F-6 but did not find new constructions there.
The surveillance/monitoring of all katchi abadis will continue, the statement added.
Published in Dawn, May 12th, 2019