April 04, 2019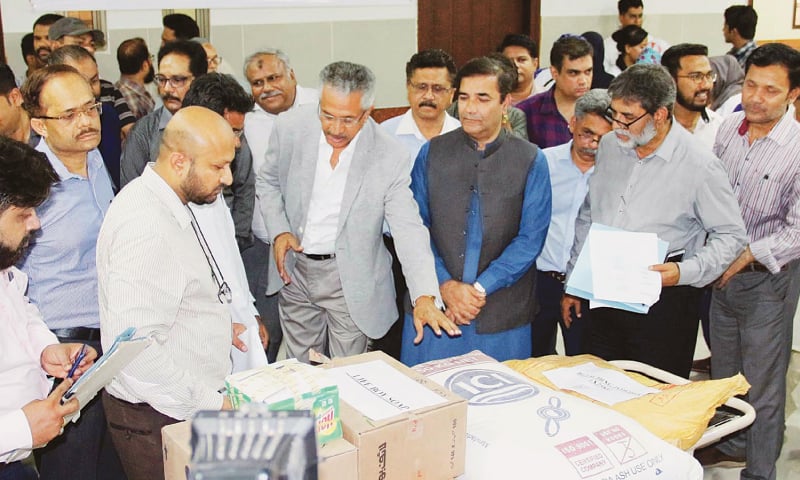 KARACHI: Karachi Mayor Wasim Akhtar on Wednesday appealed to the prime minister to pay attention to poor conditions of the city's hospitals which he said faced acute shortage of funds for procurement of medicines and essential items for patients.
Talking to media after handing over different articles worth Rs20 million to the administration of the Abbasi Shaheed Hospital, he claimed that not a single broom was bought for the city's hospitals for the past eight years.
"The prime minister has himself established a hospital and he is sincere to work for the people, so I appeal to him to pay attention to the problems of the city's hospitals," he added.
The mayor said that different articles and items worth Rs100m were also being procured for the Abbasi Shaheed Hospital.
He said that municipal administration was committed to bring improvement in all hospitals and medical units.
He said that the city needed a huge package for its development as the administrators appointed in place of elected local government had ruined it. "Karachi is in ICU and needs a huge package," he said.
The mayor said that the Karachi Metropolitan Corporation was not being given its due share in the head of Octroi tax.
Referring to an order of the Supreme Court, he said that the money to be retrieved from Bahria Town Karachi should be spent on the development of the city and district Malir where the housing scheme was launched.
Published in Dawn, April 4th, 2019