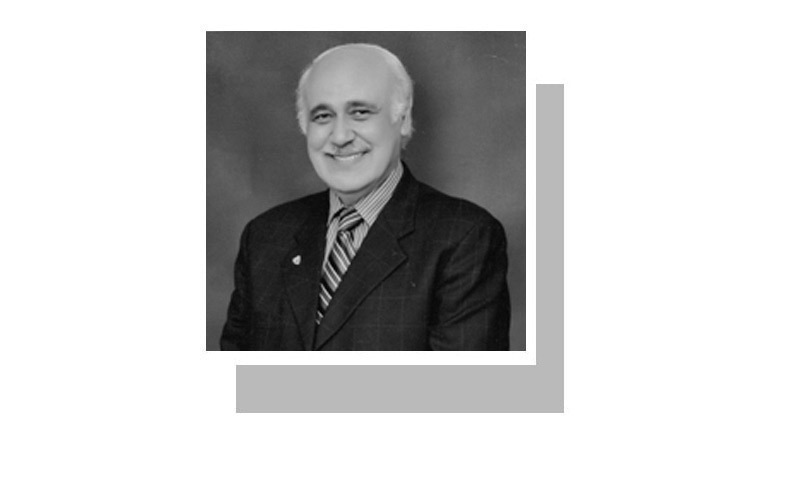 INDIAN Prime Minister Modi has an iron will, nerves of steel, and a heart of lead. He also has a war-chest of gold. The first three elements he developed over years of determined tapasya during his rise from a nondescript balswayamsevak or cadet in the Hindu ultra-right organisation RSS, to the chief minister-ship of Gujarat, and then as prime minister of India.
The fourth element — gold — is provided by his myriad supporters. The list he assembled during his 13 years as chief minister of Gujarat (one of India's top five richest states) has been enriched at the national level by creamy business tycoons.
One of them — Mukesh Ambani — thought nothing of scattering $200 million on a beloved daughter's wedding, and then, even before the guests had time to digest the first helpings of banquets, a second fortune on the nuptials of an equally precious son. He and his wife Nita mustered Bollywood stars to serve as waiters to the bride's party ostensibly because they were deemed 'part of family'. Then, in a fit of patriotic conscience, they entertained 5,000 uniformed personnel and their incredulous families to a lavish feast. The IAF pilot of the MiG-21 downed by the Pakistan Air Force was noticeably uninvited.
Such hubris so far has not attracted the anger of the gods. It has, however, aroused the Election Commission of India from its Shiva-like trance. In a telling caveat, its chief election commissioner, Sunil Arora, warned against the widespread 'abuse' of money power. Prime Minister Modi will no doubt treat this warning with the same disdain he did during a cross-examination by a television interviewer about the Godhra train burning in 2002 and its aftermath when 700 Muslims were massacred. Modi removed his microphone and quit the studio, leaving his interrogator literally speechless.
Precedents in history make undependable blueprints for the future.
Modi, even his opponents concede, is not personally corrupt. He has no need to be. He has disowned his wife Jashodaben, he has no children to provide legacies for, no in-laws to oblige, no Nehruvian Anand Bhavan to maintain. His corruption is institutional. The Ambanis et alia are to Modi what the industrialist G.D. Birla was to M.K. Gandhi. Sarojini Naidu touched the rotten core of subcontinental politics when she said famously that it cost a lot of money to keep Gandhi in poverty. Corporate India is prepared to spend a lot of money (and more) to keep Modi impoverished in the prime minister's house.
Mr Modi has amassed enough gold though to win the next general elections. His un-shining tarnished India certainly has the resources to wage war against Pakistan. But to what end?
In 1971, Prime Minister Indira Gandhi had two objectives: to imitate Radcliffe by partitioning Pakistan into two countries, and to geld Pakistan's armed forces. Her aims, and those of Mr Z.A. Bhutto, ran in parallel. What are Prime Minister Modi's plans? Is it to fragment Pakistan into smaller impotent provinces? Is it to overpower Pakistan's armed forces and simultaneously to cast the 'deep state' into an even deeper state of covert subversion? There is only one way to find out. That option, though, is irreversible. It is a cure more fatal than the malady.
Precedents in history make undependable blueprints for the future. Yet, it is useful to recall a conversation in September 1965 (during the Pakistan-India war) between president Ayub Khan and the US ambassador W.P. McConaughy. The ambassador feared that hostilities between Pakistan and India would escalate into a world war. Ayub's planning head M.M. Ahmed replied that, for Pakistan, it was already a world war. What the ambassador dreaded was US involvement.
The wars of 1914-18 and 1939-45, though labelled world wars, were scattered over local theatres of conflict. Today's nuclear weaponry has made war a truly global concern. It can do more than set a neighbourhood aflame: it can incinerate one part of the world and can affect the rest. In 1945, the British pilot Leonard Cheshire witnessed the atomic bomb dropped on Nagasaki. He saw fission feeding on death. He described the rising, writhing mushroom cloud as "obscene, … swelling with its regurgitation of all the life it had consumed".
At the second site Hiroshima, an Austra­lian soldier walked through the radioactive rubble that was once a city of 350,000 humans, vaporised into 350,000 souls. There was "nothing to see; no place to rest; nothing to eat; nothing to drink", only contorted fragments of radioactive metal. He left them untouched. "We were never tempted to take a souvenir. One does not rob a tomb."
It is time we in Pakistan and 10 times more in India heeded voices of reason. One comes from an unlikely source — the Renaissance humanist Leonardo da Vinci. Man, he wrote, is "a tomb for other animals … a coffer full of corruption".
Gold, lead and twisted metal make for poor coffins.
The writer is an author.
Published in Dawn, March 21st, 2019