March 20, 2019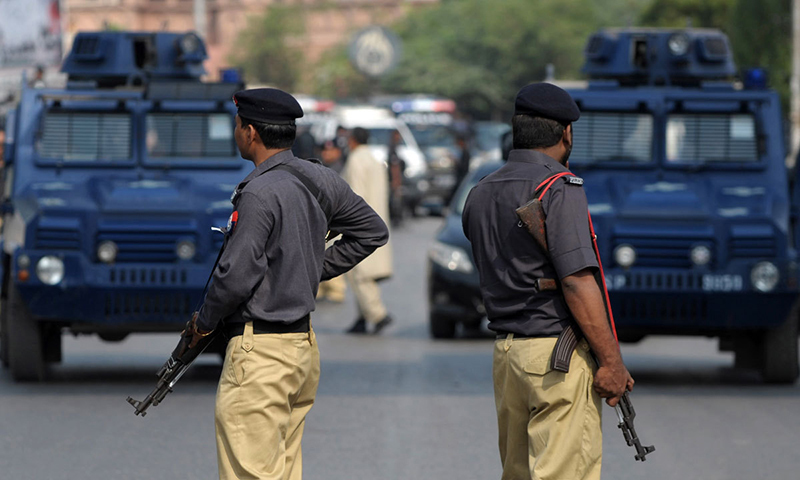 KARACHI: Police complaint centres, established across Sindh under the directives of the Supreme Court to ease burden on the district judiciary particularly pertaining to matters of civil nature and complaints regarding police behaviour, have received over 7,000 complaints during the months of January and February, it emerged on Tuesday.
The complaints were related to disputes on account of various reasons and undesirable attitude of police with the general public.
According to the police's data reviewed by Dawn as many as 6,229 complaints were lodged in January 2019 while 1,750 more complainants were received till Feb 28.
To reduce burden on judiciary, former IG asks police not to detain people in family disputes, crimes of ordinary nature
There were a total of 7,979 cases out of which 1,961 cases were disposed of while 6,018 cases were still pending, according to official sources.
The sources revealed that out of the total complaints, 75 per cent were of general nature pertaining to civil matters, family disputes, land disputes, agriculture disputes, revenue matters and money transaction issues.
However, 25pc complaints were against the attitude of police.
Most of the complaints against the police were related to non-registration of FIRs.
Police asked to register FIRs without fear
Meanwhile, participants in a meeting chaired by IGP Sindh Dr Syed Kaleem Imam recently were informed that there was a total of 39 police complaint cells/centres established in Sindh under the orders of the apex court.
The provincial police chief vowed that non-registration of FIRs or use of delaying tactics by the police would not be tolerated.
"There would be no place in the police department for such officers who don't register an FIR or adopt delaying tactics," observed Mr Imam while addressing the officers.
Former IG of Balochistan, Tariq Khosa, all Additional IGs, DIGs, SSPs and others attended the videoconference meeting held at the Central Police Office in Karachi.
The participants were given a briefing regarding the public complaints redress mechanism.
It was stated that as many as 39 complaint centres had been established at police range/district levels where SSPs/DSPs had been assigned to perform duty to address peoples' grievances.
The IG observed that the police officers should not think that by registration of FIRs pertaining to crimes, the crime graph would go up and questions would be raised about their performance.
Mr Imam directed that registration of FIRs was imperative in order to eliminate crimes and take the criminals to task through effective investigation of cases.
He revealed that the complaint mechanism would not only be linked with the IG office/CPO in Karachi, but it would also be linked with the judiciary online.
Its purpose would be to address complaints at police station level and ensure effectiveness of the judicial steps.
"The judiciary [is] also our part; therefore, the police should seek help of lawyers/judiciary so that overall steps against crimes should be effective and result-oriented."
He pointed out that the complaint cells would be centralised and computers had been provided to such cells.
DIG headquarters Abdul Khalique Shaikh informed the participants in the meeting that standard operating procedures for redressing complaints of the people had been sent to the centres.
Former IG Tariq Khosa pointed out that family disputes and issues of ordinary nature were bailable offences, therefore, the police officers instead of detaining the people should release them on bail as it would considerably reduce burden of cases on the judiciary.
Mr Khosa, who had also remained a member of the police reforms committed formed by the Supreme Court, said that the apex court had directed setting up complaints cells in all four provinces, but Sindh had taken the lead in this regard because all three other provinces and the federal government had given task of preparing such mechanism to the Sindh police.
He recalled that the Sindh police had prepared recommendations, which were submitted to the apex court. Therefore, it was the responsibility of the Sindh police to set a precedent for redressing peoples' grievances to be followed by other provinces.
Published in Dawn, March 20th, 2019