THE JAVED-SHABANA SAGA
The word sad comes to mind. Shabana Azmi and Javed Akhtar were supposed to take part in a conference organised by the Arts Council Karachi, in connection with Shabana's father and renowned poet Kaifi Azmi's 100th death anniversary. Then a terrible thing happened in India-held Kashmir and they cancelled their tour.
The sadder part is that Shabana A, in her social media message, expressed her pessimism about people-to-people contact as being futile in bringing India and Pakistan together. In fact, her husband Javed A, has often lost no opportunity of being intensely critical of Pakistan, which some people see as overcompensating for his status as a Muslim in India. Since both of them are artists, jingoism is the last thing they should have resorted to. But, they have done that. Also, the Arts Council can now get back to thinking of celebrating Ghalib's life and work since Feb 15 was the greatest Urdu poet's 150th death anniversary. Ghalib and Kaifi, no comparison at all.
ASHTON'S HERO
The polio worker from Swat, Irfanullah, who shot to fame when his video — in which he is walking through waist-deep snow in Bashegram district to administer polio drops to children — went viral, is now an international celebrity. 
Last week, Hollywood A-lister Ashton Kutcher posted Irfan's video on his Facebook page with the caption, 'This guy is a hero.' Thank you, Ashton K for recognising that side of Pakistan which westerners often overlook, sometimes deliberately.
MUSICISTA!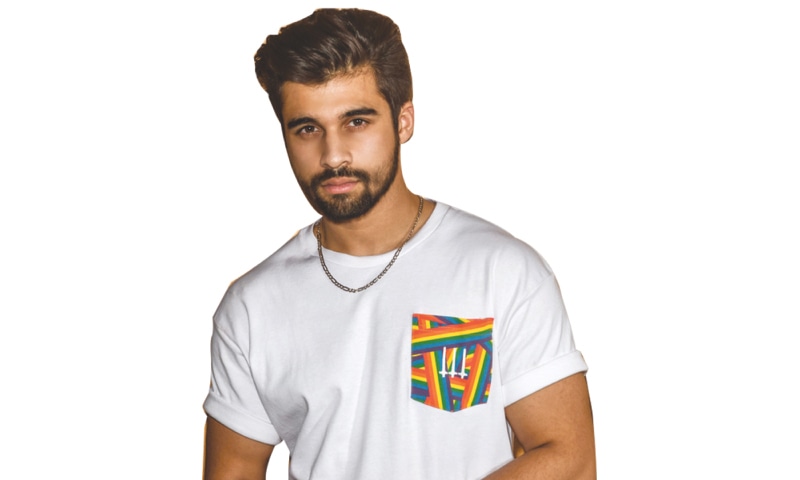 The recently held Solis Music Festival in Islamabad garnered a great deal of appreciation for two reasons: one, it involved local and international artists who played experimental music that sounded new but enjoyable; two, Turhan James, the music sensation from Canada with Pakistani lineage, performed alongside Spanish electronic music star Danny Avilla.
For the uninitiated, Turhan J came into prominence last year with the song LA featuring Kelsey Hayes; and he is the son of our very own fashionista Frieha Altaf. Fashion and music, a lethal combo! Let's see when his mum asks him to walk the ramp with his music being played in the background. It could be note(s)worthy.
LEGGY WOES
We often don't give the pretty-as-a-picture Katrina Kaif credit for her hard work in films. All we focus on is her good looks … oopsy, I just did that again. To be honest, she has worked really hard to be recognised as a competent actress, and her performance in the box office disaster Zero is proof of it. Here's another evidence of her hard work.
These days Katrina K is shooting a film called Bharat opposite her former beau Salman Khan. During one of the action sequences, the actress hurt her leg. Like a wise young woman, she didn't let the press know about it. But on Feb 16, one of the paps took a picture of hers with a walking aide while she was out for an evening stroll alongside the director of Bharat, Ali Abbas Zafar. Bravo, Katrina K! Break a leg! You know what I mean.
SAFE LANDING, FRIENDS
Thank heavens, Jennifer Aniston is safe! The Friends star turned 50 on February 11.
On February 15, as part of her birthday celebrations, she took off in her private jet from the Los Angeles International Airport, accompanied by Courtney Cox and some other friends, to reach Cabo San Lucas.
Unfortunately, the plane developed a technical fault during take-off (some say it lost one of its wheels, others say the landing gear turned dodgy). Fortunately, the pilot was experienced enough to fly the aircraft, and landed it safely at the Ontario International Airport around which it had circled to burn fuel. A couple of hours later, the actress and her entourage left for Cabo in another plane. So Jennifer A, no one told you life's gonna be this way, did they?
Published in Dawn, ICON, February 24th, 2019