ANGELINA IN POLITICS
Ever since news about Angelina Jolie intending to enter politics broke, tinsel town is abuzz with speculations. Her interview with BBC Radio in which she — in response to the query whether she's thinking of joining politics — said that she will do whatever she thinks can really make a change, has everyone guessing whether she's eyeing a gubernatorial post or a presidential one.
Well, whatever it is, her break-up with Brad Pitt has certainly prepared her to face any kind of political manoeuvering.
---
VIVEK AS MODI
Another political biopic is on the anvil in India. This time round Omung Kumar is making a film based on the life of the current Indian Prime Minister Narendra Modi. It will hit the floors later this month. And who is doing the role of the premier? Vivekanand Oberoi (the actor who was formerly known as Vivek Oberoi and has now reverted to his original, full name). 
To be honest, one can't picture Vivek O in that character. Wait! He has done movies such as Company, the story of underworld gangsters. So, then again, maybe he's got the experience?
---
TOGETHER OR NOT?
It's time Zayn Malik and Gigi Hadid made a final decision: do they want to be in a relationship or not! They've been keeping their fans on tenterhooks vis-à-vis their romantic ties.
The latest rumour on their front is that after getting back together for a second time some two months back, the A-list pop star-supermodel pair, fondly called Zigi, has again split. The reason that insiders are giving for it is that Zayn M has stopped following her on Instagram and they haven't been seen together for nearly a month. Even on Christmas they posted on social media separate pictures of them with their families. Well, Zigi does contain two 'I's. 
---
THE JUNOON CONCERT
The Junoon reunion gig that took place in Karachi on Dec 25 is certainly a welcome sign. The concert scene seems to be returning to the country. To be honest, the atmosphere at the venue was absolutely electric; and not just because of Junoon; two out of the four young bands that opened for them — Khumariyan and Tamasha — were really very impressive. 
The thing that one couldn't help notice, however, was that a majority of those who attended the show belonged to that age bracket who were in their twenties (perhaps even thirties) in the 1990s. There weren't as many millennials, understandable given the age group that holds nostalgia about Junoon. It's nothing to worry about, though. If concerts keep happening on a regular basis, the younger bands, such as Tamasha, will rope the millennials in. Let music rule our world!
---
TRIPLE-S
Folks, Bollywood big shots Shah Rukh Khan and Salman Khan might soon get the kind of fillip that their sagging careers need (think When Harry Met Sejal and Zero, think Tubelight and Race 3).
An Indian newspaper has reported that Sanjay Leela Bhansali has made the formidable Khans agree on signing up for a film … with SLB in the director's chair. Apparently, the story is — though SLB is reportedly not seeing it that way — about two friends who become enemies and then again friends to fight a common enemy.
Nice. SRK and Sallu mian won't have to act much in the movie then. Their common enemy is the box office.
---
AIN'T WATCHING ZERO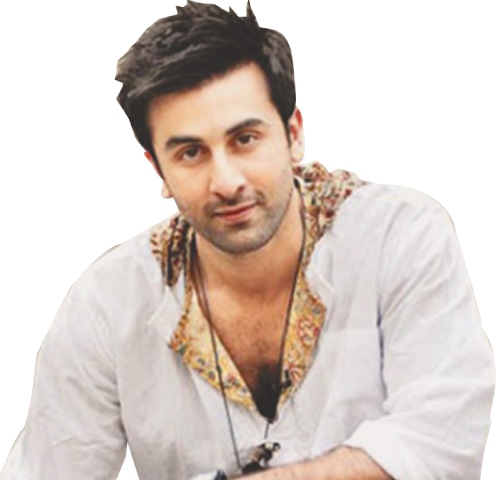 Apparently Ranbir Kapoor is not happy with the role that Katrina Kaif has played in the film Zero, and he does not intend to watch the film at all. Ironically, while the movie has tanked at the box office and taken to the cleaners by the critics, it's Katrina K's character, Babita (a brokenhearted film star) that's being liked by all and sundry. Some are even calling it her best performance to date In case you're wondering why Ranbir K doesn't want to see her act in Zero, well, that's because she's playing the part of an actress who is cheated on pretty regularly by her fellow male actor whose surname is Kapoor. Hmmm … yaar Ranbir K, it's just a film. Oh, take that tinka out of your daarhi. 
Published in Dawn, ICON, January 6th, 2019