Jugnu's Heartburn
The controversy surrounding plagiarism allegations against an upcoming Sindhi film Jugnu, directed by Ali Abbas Naqvi and produced by Jami, seems to have subsided. But going through the social media interactions of Ahmad Baig, who had triggered the whole issue claiming that Jugnu has visuals similar to his thesis film Ibbo Ki Eid that he made as an NCA student, suggests that things may not have had such a happy ending. On August 26 Baig posted on his Facebook page a clarification that he and Jami had decided to "close the chapter in harmony" because Jami has told him that Jugnu's makers have gone through tough times to complete the film. By that time, Jami and Naqvi had posted records of their discussions about their film a full year before Ibbo was made and Baig had also admitted he'd re-edited his own trailer to look like Jugnu's to bolster his claims. And other established filmmakers had jumped in on either side leading to much heartburn. Truth be told, sometimes ideas can match, and it can happen coincidentally. There's nothing wrong with that. But acrimony in a nascent industry can have lasting negative effects.
Nabeel's Complaint
Director Nabeel Qureshi is not happy. He thinks that his film Load Wedding, which was released alongside two other films Jawani Phir Nahin Aani 2 and Parwaaz Hai Junoon on Eidul Azha, has not been treated fairly by cinema exhibitors. The director posted his complaint on Twitter claiming that the other two films were given 'unfair advantage' which meant that his project got poor screening time slots. He wrote, "We were only given 15-20 percent allocation in the cinemas. How is that fair?" There is a section of film trade experts which believes that Nabeel Q is over-thinking how the box office works. But there are also those who feel that his aiteraaz is legit. After all, three big media houses were involved in one way or the other in the making of the films. Probably that had something to do with the issue. They say, when elephants fight, it is the grass that suffers.
Altar-ed States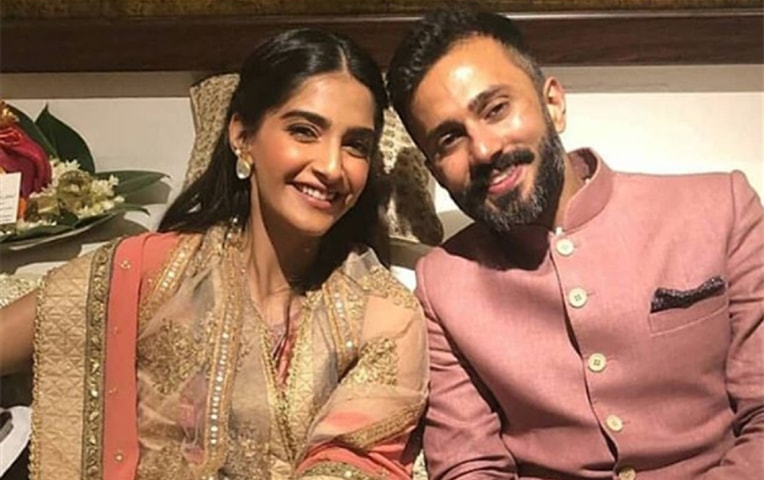 Sonam Kapoor walked the altar with Anand Ahuja on May 8 this year. Ever since, she's been on cloud nine. Good on her. Not just that, she's also been speaking in favour of the institution of shaadi. Discussing the importance of marriage with a journo, the actress has reportedly said that one should absolutely and most definitely get married, as long as you can find the right person. Sonam-ji, you uttered the most difficult phrase at the end of the sentence: right person. Apart from that, don't you think it's too early in your marital life to give such precious nuggets of advice?
A Televised #MeToo Moment
Boy oh boy, these bishops need to keep themselves abreast of the contemporary music scene, and stay away from pop artists. On Aug 31, a memorial was held for the legendary Aretha Franklin at the Greater Grace Temple in Detroit. Pop singer Ariana Grande was among the many known showbiz celebs attending the programme. She also performed Aretha F's 'A Natural Woman' on the occasion. Bishop Charles H Ellis III, who was supervising the services, confessed during the proceedings that when he read Ariana G's name on the guest list, he thought she was "a new something at Taco Bell". His antics did not end there. The bishop was also accused of groping the young vocalist, something that was televised. He apologised after the outrage on social media reasoning, "may be I was too friendly or familiar". Well, bishop, may be you're the next #MeToo meme.
Irrfan's Return Project?
Good news for Irrfan Khan's fans (which practically means all admirers of Bollywood movies). The actor, who is undergoing cancer treatment in a London hospital, is responding fine to the chemotherapy sessions. He has told his friends that he's feeling better and the first film that he's going to do once he recovers fully is Shoojit Sircar's biopic of Indian freedom fighter Udham Singh. Irrfan K is fond of the script and regularly talks about the story to Shoojit S, director of critical and commercial hits such as Piku and October. How wonderful is that! After all, there aren't many actors of his calibre in India.
Smokescreen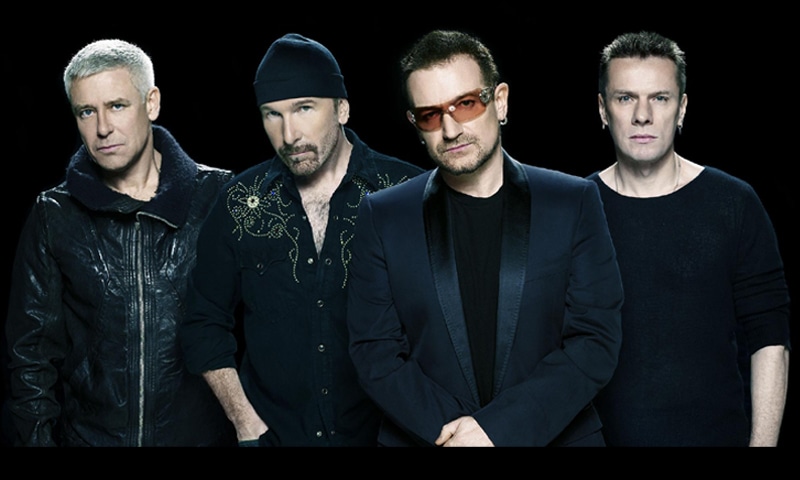 This is pretty unheard of. Iconic Irish band U2 are on their Experience and Innocence 2018 tour in Germany. After one successful performance in Berlin, the group was well into their second gig in the city on Sept 1 when suddenly something happened and U2's frontman Bono lost his voice. The concert was abruptly cancelled and the other three members of the band — Edge, Larry and Adam — had to issue a statement saying that they were taking 'medical advice' and would soon update their fans about the concert. Apparently, what had happened was that Bono got disturbed by, and perhaps inhaled, the stage smoke that is these days an integral part of rock and pop shows. Later in a video message, he insisted that he hadn't been smoking but this [stage smoke] was like a giant cigar that made him lose his voice. Hmmm … surely, it wasn't for the first time that such smoke billowed out in front of him. But then again, at 58 years of age, Bono was never as middle-aged before.
Published in Dawn, ICON, September 9th, 2018