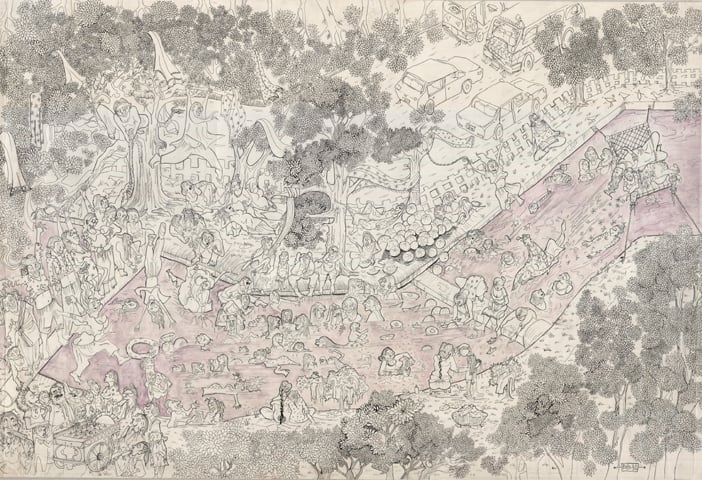 When a show combines, arguably, two of this century's most exciting themes in art — feminism and the body — there is really not much room for disappointment. It is undeniable that the ostracism of women remains inextricably linked to biology and the body becomes a fertile ground upon which debates on gender can be generated. Soft Bodies, curated by Sophia Balagamwala, features an all-female line-up of interdisciplinary practitioners who explore the politics of the female body in relation to the physical and psychological space that it occupies.
The works explore the vulnerabilities, sensory conundrums, enforced expectations and restrictions, and social exclusion faced by women in society today, turning their own physicality into an instrument of their oppression. Yet, at the same time, they invoke a sense of pride, ownership, resilience and celebration of the female experience. The tone of the show is refreshingly light-hearted, narratives of oppression disarmed by a touch of whimsy. The final takeaway is optimistic and empowering.
Sara Pagganwala uses her chosen medium and process to draw analogies with the female form, allowing us to consider how our bodies are a product of our environment, and the ways in which outside forces affect and shape our being. The damaged and deformed appearance of the resulting form, thus, mirrors our morbid realities. However, in most of the other works, this notion is turned on its head, and still rings true.
Neha Mashooqullah's work, presented through specifically chosen excerpts from her writings, explores the ways in which our bodies can define our experiences, mould our actions, restrict our movements, define our relationships and our self-perceptions.
An all-woman line-up explores the politics of the female body in relation to the physical and psychological space it occupies
Nisha Pinjani's large drawing installation also looks at the ways in which our physicality defines how we navigate certain spaces, and how they can become mechanisms of our own restriction and suppression.
Areeba Siddique, on the other hand, talks about the complexities of occupying a more virtual space and the ways in which that can leave one vulnerable to the gaze of others. Her perspective becomes unique as she talks about the experience of hijabi women through illustrations that reveal society's tendency to concern itself with the degree to which a woman chooses to reveal her own body.
Sanam Meher, through her essay and images catalogued on her website, also looks at the perceptions of the female body in a virtual space. The censored images 'deface' the female forms that display a degree of individuality and sexual agency, while the oppression and abuse in violent imagery go unnoticed, creating a sense of dehumanisation through these odd choices and perceptions of obscenity.
While these works reveal the tensions between body and space, others take on a more optimistic tone and take back control. Bibi Hajra Cheema envisions a world where women occupy a public space (for example, the Lahore Canal) which is usually inhabited by a male-only crowd. It fills one with a surge of exuberance, being long excluded from freely traversing public spaces, to look at women unapologetically go about their business in the open, freed from societal pressures and unconcerned with appearances. They frolic and lounge about — the carefree atmosphere, a glorious utopian dream.
Anam Rehman and Mariam Qureshi, on the other hand, completely remove space as a variable and bring focus to the female body itself as it engages with the viewer, detaching it from the politics embedded in space and, in turn, empowering it. Their works celebrate diverse female forms and display a fierce resilience. These women depicted in the artworks appear at ease with their own bodies, and exude a quiet confidence through their defiant gaze that is pleasantly overpowering.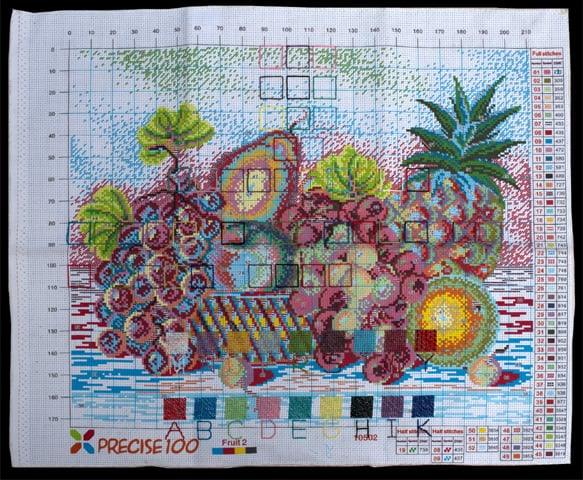 While the show explores the hegemony of space over the body, through such works, it also attempts to break that hegemony and give back control to women over their own bodies.
"Soft Bodies" was on display at the IVS Gallery, Karachi, from August 10 to August 18, 2018
Published in Dawn, EOS, September 2nd, 2018