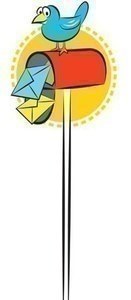 Spotlight
I am a regular reader of Young World and I find that it offers us all that we need to enjoy our weekend. Among the many interesting articles and stories in it, one of my favourite sections is Spotlight where we get to read news related to showbiz and celebrities.
It is my suggestion that a poster of a celebrity should be included in the magazine in the centrefold, so that we can take it out and save it or pin it up in our room.
Keep doing the good work and bringing us interesting things to read.
Alina Azhar,
Lahore
Pearl in a salty sea
No one is free in this universe, so pause and check to see if you are busy in a productive manner or you are immerse in just wasting your precious time.
Once you spot the difference, you have only half way left to win the battle because it isn't easy to observe your schedule without taking a break. It provides one with a fresh start to paint on the canvas of their life according to their desire, and to become a pearl in a salty sea.
Mehmoona Awan,
Karachi
Loneliness is soul time
Life has a lot of colours. Sometimes, it looks bright but sometimes it seems dark. We feel exhausted and tired of life. We sit in the dark and close our eyes.
Then we start thinking about all the bad things that happened to us in the past. We feel unlucky.
We sometimes weep and ask our Creator, "Why me?"
This is wrong. We always see the negative side of things. But if we think about the positive side, we'll love it.
My dear friends, we should think about ourselves and take out time for us. Solitude is undoubtedly the most satisfactory time one could have. The heart demands solitude.
Noor Zahra,
Multan
Let's paint Pakistan green
This is regarding the article, "Let's paint Pakistan green" by Yasmin Illahi (YW, August 25). The writer is right that trees are necessary for the human race and all living things on Earth.
We should plant trees to improve our environment. We should raise our voice in our community to advocate for planting trees for the next generations and not to waste paper. So, everyone must create a green fund so that our country may be full of greenery.
Aleena Nasir,
Karachi
Published in Dawn, Young World, September 1st, 2018