THE WEEK THAT WAS
Ishq Tamasha | Hum TV, Sundays 8.00pm
Rushna (Kinza Hashmi) has no clue that Arham (Faizan Khawaja), the man she hates but is being forced to marry, has had a fatal accident. When she calls on Arham's mobile, his elder brother Mehrab, who she actually wants to marry, receives her call. Brewing a revenge plan for his brother's death (which he blames on Rushna), he declares that he would marry her soon, sending Rushna off to cloud nine but she stays mum about it to her family.
Meanwhile, Mehrab's wicked phuppo throws Mirha (Aiman Khan) out, the girl Mehrab had abducted earlier thinking her to be Rushna. The dupatta-clad Mirha with her pretty feet in flip flops wheels her trolley bag on the streets where she meets with an accident. Mehrab receives a phone call from the hospital, which can only mean she will come back. The title couldn't be more apt for this ridiculous, melodramatic story.
Baydardi | ARY, Mondays 8.00pm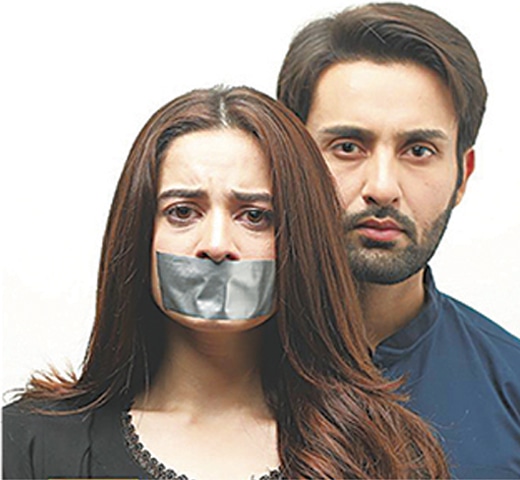 A difficult subject to tackle, but made more difficult in its telling. If only they would tell the AIDS sufferer about his affliction, things might make so much more sense. Right after their valima, newly-weds HIV-positive Shafay (Affan Khan) and clueless Bia (Aiman Khan) leave for their honeymoon but only to cut it short and return home early because Shafay has the flu (again). On their return, the doctors declare Bia HIV-positive and pregnant while Shafay has full-blown AIDS — all in one episode.
Shafay's mother Maimoona (Bushra Ansari) wants her son to be happy as only she and the doctor knows that he does not have long to live. Bia is struggling in her own condition and being pressured by Maimoona that if she tells Shafay about his illness, she will blame Bia for infecting him. Surprising that a grown-up man doesn't want to see his own medical reports.
Published in Dawn, ICON, July 1st, 2018