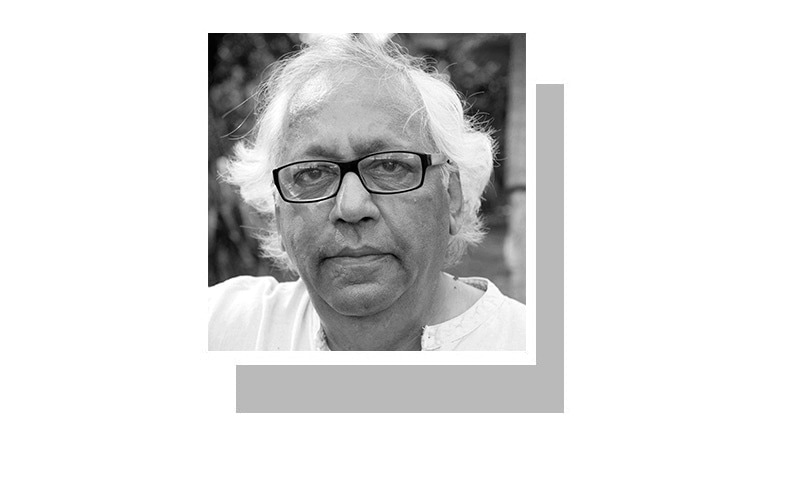 THE things I do for this column. I sat through an episode of Quantico, a pedestrian, run-of-the-mill American series, just to see what the fuss in India was all about.
Starring Priyanka Chopra in the role of an FBI agent, a recent episode of Quantico caused a firestorm. The story shows the heroine exposing an extremist Hindu group attempting a terrorist attack in New York to frame Muslims for the planned atrocity that is based on a smuggled atomic device.
While it was brave of ABC, the producers of the series, to go with this original storyline, Ms Chopra can hardly be held responsible for the plot. Actors act in roles created by writers, and yet India reverberated with anti-Chopra sentiments with demonstrators holding signs urging her "To go back to Pakistan".
India has grown more intransigent.
To outsiders, it is amazing that so many Indians should be so touchy about a work of fiction that depicts a tiny group of Hindu extremists plotting a deadly terrorist attack. Here is a vast country with well over a billion people, a huge military machine, highly effective soft power, and a rapidly growing economy, that is still unable to cope with occasional criticism from abroad.
Examine: Why can't Indians take any criticism?
I don't usually quote from old columns, but I think the one I wrote long ago ('An incoming barrage from India', Dec 2, 2009) is even more relevant today than when I wrote it nine years ago: "… Indians take themselves and their country a lot more seriously than Pakistanis do. The smallest slight from a foreigner, whether real or imagined, unleashes a barrage of defensive comment across the spectrum. This hyper-sensitivity to criticism is in sharp contrast to the cynicism Pakistanis bring to bear on national issues..."
While deleting old emails, I chanced upon this response to my column from an Indian reader:
"… There is a sense that now is the time where we need to collectively stand up and defend India and her honour, no matter what the cost. It is this mass sentiment of blind patriotism that is causing us to overlook logic and common sense. This, my dear sir, is a bad sign because societies with one-dimensional thinking can be easily misled…
"… I hope that this cocky and defensive reaction to criticism by Indians is a passing trend. I hope that with time, Indians become sure of who they are and what they stand for: a truly diverse, humane, democratic and secular society…."
While I share this reader's hopes, I fear that the current "cocky and defensive reaction to criticism" has become more entrenched and mainstream than ever. The Quantico furore shows how even a fictional TV story can raise Hindutva hackles.
But this is only the latest example of the steady decline of tolerance in India. In 1996, many paintings by M.F. Hussain, India's most famous artist of the period, were vandalised by thugs from the extremist Bajrang Dal. A number of court cases were registered against the artist for 'hurting religious sentiment'. In 2006, he left India and lived in self-exile until his death in 2011.
In between these two incidents have been scores of others that shed a harsh light on the state of secularism and tolerance in India. Increasingly, dissent from the official agenda is being viewed as treachery. Narendra Modi's election as prime minister in 2014 has only accelerated this trend, and made it acceptable to voice the most jingoistic rubbish.
There was a time when some of us looked to India to break the deadlock. Naively, we thought that as the far more powerful state, India would be secure enough to reassure the Pakistani establishment that it had no hostile intentions, without in any way compromising its own security concerns. This, we hoped, could lead to a settlement over Kashmir, and heal the sore that has blighted relations for decades.
In the event, it took Gen Musharraf, a Pakistani dictator, to propose an out-of-the-box solution at Agra in 2001. Sadly, the Indian government failed to grasp this opportunity, robbing the subcontinent of this historic chance to move on and cast off the baggage of the past.
Since then, things have only gone downhill. As the economic and military gap between the two neighbours has increased, India has grown more intransigent and now routinely rejects calls for talks. Terrorist attacks in India allegedly by Pakistan-based militant groups haven't helped.
Meanwhile, the human rights situation in India-held Kashmir has worsened, with Indian 'security operations' resembling atrocities committed by an occupying army. There was a time when many Indians would have protested against this brutality, but now, even moderate elements in Kashmir have few friends in India.
I feel deeply disappointed that the rise of Hindu nationalism mirrors what is happening in Pakistan. And before Indian readers target me with another barrage, let me remind them that I'm very handy with the 'delete' key.
Published in Dawn, June 23rd, 2018