Teaser Teefa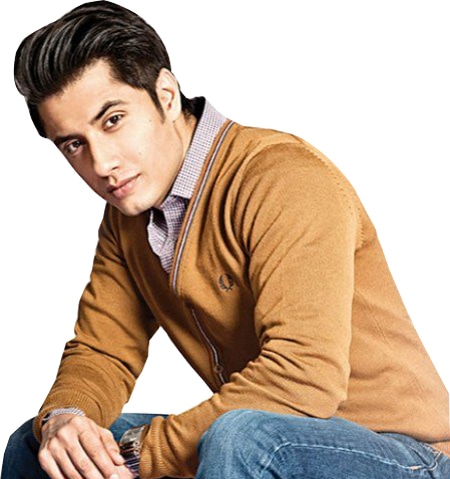 To be honest, the teaser for the upcoming Ali Zafar film Teefa in Trouble, directed by Ahsan Rahim, didn't look too 'different' from the action-packed, gangster-centred rom-coms that have in recent times ruled the box office in Pakistan. Aside from Ali Z doing parkour that is.
Perhaps it's too early to judge the movie by its teaser, and perhaps that's what Ahsan R wants us to see right now. So that we don't raise our hopes too high and when the film hits the cinema screens, we can all go 'wow, now that's what you call good cinema.'
After all, teasers are meant to tease.
PSL screams
Why were Hareem Farooq and Bilal Ashraf screaming at the top of their lungs at the opening ceremony of the Pakistan Super League (PSL) in Dubai? They didn't have to shout so hard to create excitement in the audience. Did they forget they had microphones and that the audience was already there to be entertained?
Then again, why were dressed up as if they were there to attend a wedding? Indian (non)actor Sanjay Kapoor actually said in an interview on the inaugural day of the tournament that he was in the UAE for a cousin's wedding and had found it opportune to look in on the PSL as well. Perhaps Hareem F and Bilal A too were invited to the wedding?
Can't afford to get hitched
Finally, Salman Khan has divulged the information that all of you have been itching to hear for more than two decades! It's about why he doesn't want to get married. The answer is: money.
Yes, the actor says these days crores of rupees are spent on marriage ceremonies whereas when his father got married to his mother, the total kharcha [spend] on the shaadi was 180 rupees.
Seriously! Listen up Sallu mian: at the age of 51, you might not have to spend oodles of money to walk the altar. Out of respect (for your age) event managers will charge much less than you're expecting. Just give it a shot, Tiger.
O's best friend
Ever since Oprah Winfrey delivered that fiery speech at the Golden Globes 2018, her admirers have begun to entertain the thought that she might run for president in 2020. Naturally, people are trying to rub shoulders with her more vigorously than ever.
This was recently seen at The Ellen DeGeneres show in which Ellen D told Oprah W that she, and not Reese Witherspoon, is her best friend. Just when she said that, Reese W appeared from the wings and a (pseudo) verbal fight ensued between them, over who the best friend of the probable future president of America is. This might have been in jest but the limits that some can go to to suck up to influential people, isn't.
Papon's predicament
On Feb 23 Bollywood playback singer Papon (famous for his beautiful rendition of the song Yeh moh moh ke dhaage from the film Dum Laga Ke Haisha) found himself in trouble when a complaint was filed against him in a court for 'inappropriately kissing a minor girl.'
The incident, which happened during the pre-shoot period of a TV music reality show, was captured on a cell phone. The moment the video hit cyberspace, it landed the vocalist in trouble. Even the National Commission for Protection of Child Rights became involved. His lawyer pointed out the video was uploaded by his client himself which indicated there was nothing objectionable about it and, subsequently, Papon himself released a statement apologising but saying the incident was "just a case of faulty camera angles and an accidental move." People could accuse him of being 'naive' and 'stupid', he said, but pleaded "please do not call me all those disgusting names."
While the minor girl in question and her father both defended Papon as "a father figure", the end result was that the singer had to step down as a jury member of the reality show. In these days of heightened sensitivities, one really should be more careful.
What's up Charlie?
No one can keep Charlie Sheen away from the media glare for long. After the actor was found suffering from a lethal disease, which has prevented him from accepting regular acting assignments, the Two And A Half Men star is now facing a bit of a financial crisis. (Don't ask me where all the money he earned has gone.)
So, last week he put up his luxurious Beverly Hills house for sale. He'd bought the house in 2006 for 7.2m dollars and has listed it for approximately 10m. Now don't let your imagination run away with you. No, he doesn't owe money to some old friends of the female persuasion. He probably just wants to live in a smaller place.
Published in Dawn, ICON, March 4th, 2018